Effective Messages
Effective key messages are:
When people are feeling intense emotions, they need information that they can digest with minimal effort. Make it easier for them with messages they can understand quickly:
Use plain language, with straightforward sentence structure and familiar vocabulary.
Write in a conversational style, as if you were speaking. Use an active voice and personal pronouns, such as "we" and "you."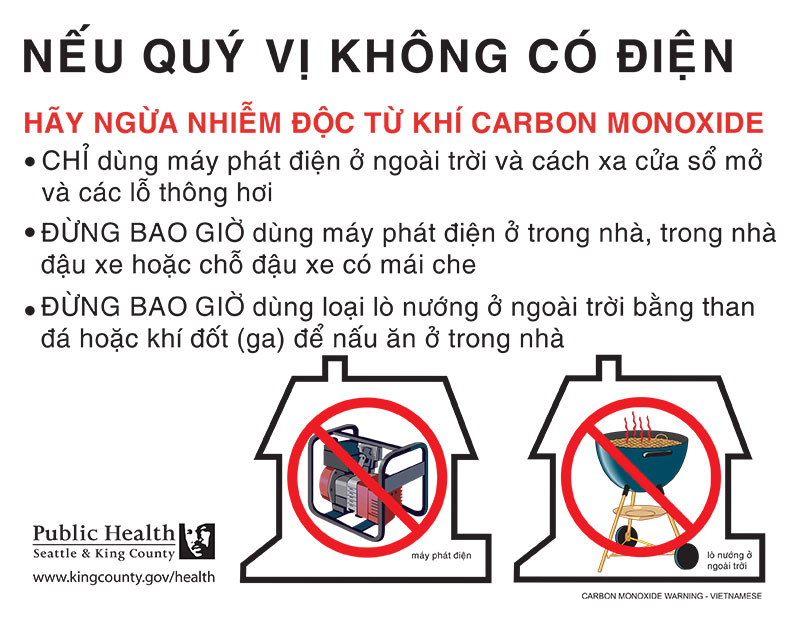 To make their message more effective, Public Health - Seattle & King County customized this flyer into the multiple languages that are spoken in their region.
For more information about how to be clear, see the Fundamentals section.
Verify the information to make sure there are no errors. For example, if you include a phone number, call that number to make sure it's correct.
Focus your messages so that they are precise and non-ambiguous. Cut to the chase and only give relevant information.
Craft messages that are relevant, culturally appropriate, and responsive to the information needs of the audiences you need to reach. Using audience research to customize your messages was discussed in the Planning section of this training.
Use the Message Planning worksheet to help you develop key messages for an anticipated crisis event:
Then evaluate your messages using the Effective Message Checklist.