Plan for Hard-to-Reach Populations
Ensure that you have the ability to reach everyone in your community. Members of some groups face barriers to receiving information, so plan how you will reach them. These groups may include:
Limited English or non-English proficient groups
Homeless
Blind, deaf, deaf-blind, and hard of hearing
Immigrants and refugees
Mentally ill
Homebound or medically fragile
Groups who have experienced institutional or historical discrimination
Low-income individuals with less access to communication technologies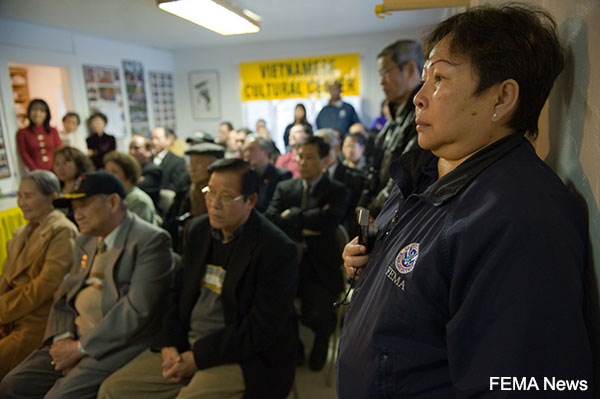 Consider how you can facilitate access to information:
Provide information in appropriate languages: Translate written materials as much as possible, with checks for accuracy and cultural relevance by members of the community. Consider whether in-person communications are more appropriate.
Find trusted sources: Community-based organizations, faith-based leaders, ethnic media, or human service providers may be trusted more by certain communities, allowing them to better reach specific populations.
Identify appropriate communication technologies: Some groups do not generally use online resources, so flyers, call centers, or in-person channels may work better. Others may benefit from new technologies, such as texting or social media.
Consider the following channels to reach hard-to-reach populations in your community. Better yet, contact members of different community groups to determine how people in those communities prefer to receive information.
Phone hotlines
TTY services
Email to human service providers and community organizations
Fact sheets
Ethnic and community media
Social media
Flyers
News release
Community meetings
Conference calls with community partners
Website
Text messages
For a detailed list of communication channels for each group, see the Possible Channels for Specific Populations resource. For more information on incorporating vulnerable populations into your ERC plan, see the resource Guidance for Integrating Culturally Diverse Communities into Planning for and Responding to Emergencies: A Toolkit .