Hot Topics in Practice is a monthly webinar forum to discuss issues currently affecting public health practice.
Each month guest speakers from local, state, tribal, and national public health organizations present and take questions from the audience. Hot Topics is moderated by Allene Mares.
Next Session
Lessons Learned from the Heat Dome and Climate Change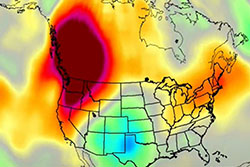 June 28, 2022
This Hot Topics webinar will share lessons learned from the heat dome and climate change by the Multnomah County Health Department in Portland, Oregon.
Previous Sessions
Below you may browse previous Hot Topics webinar sessions. All are available for viewing in PH LearnLink free of charge.