This one-hour webinar, which is part of the Hot Topics series, reviews how to address homelessness with new messages and interventions.
Learning Objectives
List the upstream determinants of homelessness.
Describe evidence-based approaches to preventing homelessness (primary, secondary, and tertiary).
Describe mechanisms to fund housing initiatives in major cities on the West Coast.
Intended Audiences
Local, state, and tribal public health professionals; community development and housing specialists
Presenter
Hilary Godwin, PhD, Dean, University of Washington School of Public Health
Discussion Questions
What can we do as individuals to foster greater empathy among the public towards individuals experiencing homelessness?
As public health professionals, how can we better communicate what "social determinants of health" are and why they are important to lay audiences?
Resources
Image Credit
Photo by David Lee. Used under Creative Commons BY-SA 2.0.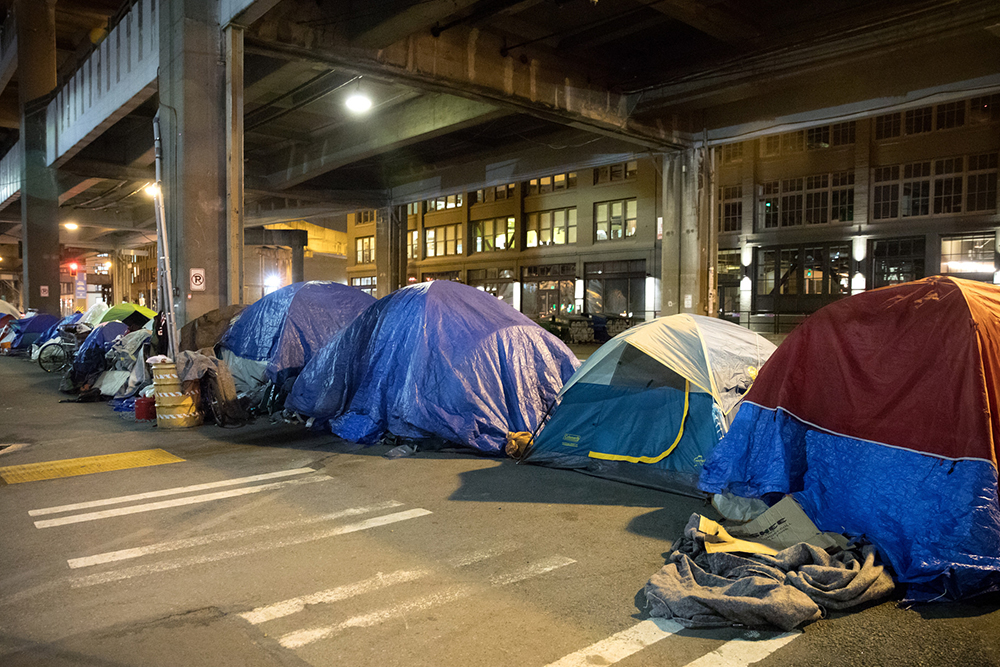 Air Date:
Tuesday, April 30, 2019,

12:00 pm

to

1:00 pm

PDT
Topics:
Communication
Vulnerable Populations & Health Disparities
Competency Domains:
Analytical/Assessment Skills
Communication Skills
Community Dimensions of Practice Skills
Cultural Competency Skills
Policy Development/Program Planning Skills