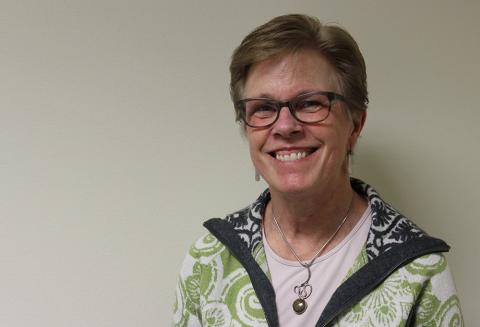 NWCPHP Director Betty Bekemeier.
In this Letter from the Director, Betty Bekemeier, PhD, MPH, RN, FAAN, reflects on 2017 at NWCPHP and the exciting year ahead.
The dawn of a new year gives us a chance to consider what lies ahead, absorb the learnings of the past year, and celebrate our partners and what we've accomplished together.
2017 was a pivotal year for NWCPHP. Our fast-changing public health environment was set to warp speed with a new administration and a dramatically different landscape for social, health, and environmental programs. We were forced—as a public health community—to articulate our roles, examine our approaches, and advocate for our public health prevention systems better and more actively than ever before.
Uncertainty at the federal level has made it even more important for NWCPHP to work with our public health partners to ensure that they have the evidence and capacity to deliver quality prevention and health promotion services to all our region's residents no matter where they live. Grappling with urgent public health issues such as opioid abuse, mass shootings, and natural disasters has reinforced our commitment to address the social determinants that underlie a community's health.
Against this challenging backdrop and in partnership with many of you, NWCPHP is proud of what we accomplished in 2017:
Our national partnership with the Public Health Learning Network through our Northwest Public Health Training Center has been the strongest in years. We accomplished many collaborative efforts, including development of the PHLN Learning Navigator, a national tool for dissemination of high-quality online learning opportunities for public health professionals.
Our partners on the Regional Network Steering Committee (RNSC) continue to provide great feedback that informs our work and plans. RNSC members have weighed in on everything from strategies to expand training opportunities to strengthening existing mentorship programs.
We released the online Preparedness and Emergency Response Learning Center (PERLC) Training Catalog. This CDC-funded project compiled and curated more than 400 emergency preparedness training courses developed by top institutions of higher learning throughout the country.
Our new online training courses were well received. The first course, Vulnerable Populations in Health Care and Health Research, guides public health professionals on effectively working with populations that are traditionally defined as vulnerable. The second course, Evidence-Based Public Health, is a nine-part series that builds skills for public health professionals to incorporate more evidence into their practice.
We sent off freshly minted scholars and welcomed new cohorts of scholars for our Leadership Institute, our Public Health Management Certificate program, and our Patient Centered Outcomes Research Partnership (PCORP) program. The continuing successes of these programs have been a testament to the need for these intensive programs and the value that scholars and their employers receive from them.
We produced the 2017 issue of Northwest Public Health, the UW School of Public Health's annual magazine, featuring articles that examine the successful policies, systems changes, interventions, innovations, and strategies being used to improve the health of whole populations. The magazine was recognized with a 2017 APEX Award for its 2016 issue.
Twenty public health graduate students from around the region completed their field placements and collaborative projects for 2016–17, and the Northwest Public Health Training Center at NWCPHP is again offering funding for about 20 proposals. Through these activities, students gain hands-on experience while applying theory and lessons learned in the classroom.
More than 9,400 new registrants signed up for our online training courses in 2017. Among the most popular courses were the Emergency Preparedness Leadership Training Series, which helps emergency preparedness professionals cultivate leadership skills, and Analysis and Interpretation of Public Health Data, which explains the purpose and uses of descriptive epidemiology.
Our monthly Hot Topics in Practice webinars, featuring discussions on burning public health issues of the day, remain popular and valued among public health professionals, with about 1,200 participating in 2017. Topics covered include a look at the potential for supervised consumption sites, and exploring strategies for messaging health equity to decision-makers. Tune in to 2018! Our inaugural hot topic is Tobacco 21 in Oregon, the state's effort to raise the tobacco purchasing age.
Also in 2017, we completed significant groundwork to advance a major goal for our work in 2018 and beyond—addressing health disparities in the rural communities in our region.
Despite recognition as a global hub for innovation and technology with vibrant urban areas, the Northwest region is largely rural, with the unique health needs of rural communities nationally.
NWCPHP is committed to doing our part to improve health in rural and frontier communities through new initiatives on rural health disparities. You will no doubt be hearing more from us as these projects generate momentum:
Solutions in Health Analytics for Rural Equity across the Northwest, or SHARE-NW. This five-year project, funded by the US Department of Health and Human Services Office of Minority Health, will expand the availability, access, and use of health data relevant to rural communities in Washington, Oregon, Idaho, and Alaska. We hope to help support decision makers with information necessary to reduce the health disparities in their communities.
Pop-Up Institutes. In 2017 we offered two of these customized in-person training institutes, held at our community partners' preferred location and time. These high-quality trainings are ideal for our more distant partners who may be held back by the time and costs associated with sending staff to Seattle.
Working with Tribes toolkit. We are developing a highly readable and accessible, no-cost online resource to help local health jurisdictions better work and collaborate with the region's tribes. Our aim is to build on the strengths of tribal health systems to address complex public health issues.
Helping maximize the effectiveness of our prevention systems in the region will continue to be our NWCPHP commitment for 2018 and beyond. I am looking forward to strengthening these partnerships in 2018 as we ensure a path ahead for healthy and equitable communities!

Betty Bekemeier, PhD, MPH, RN, FAAN
Director, Northwest Center for Public Health Practice