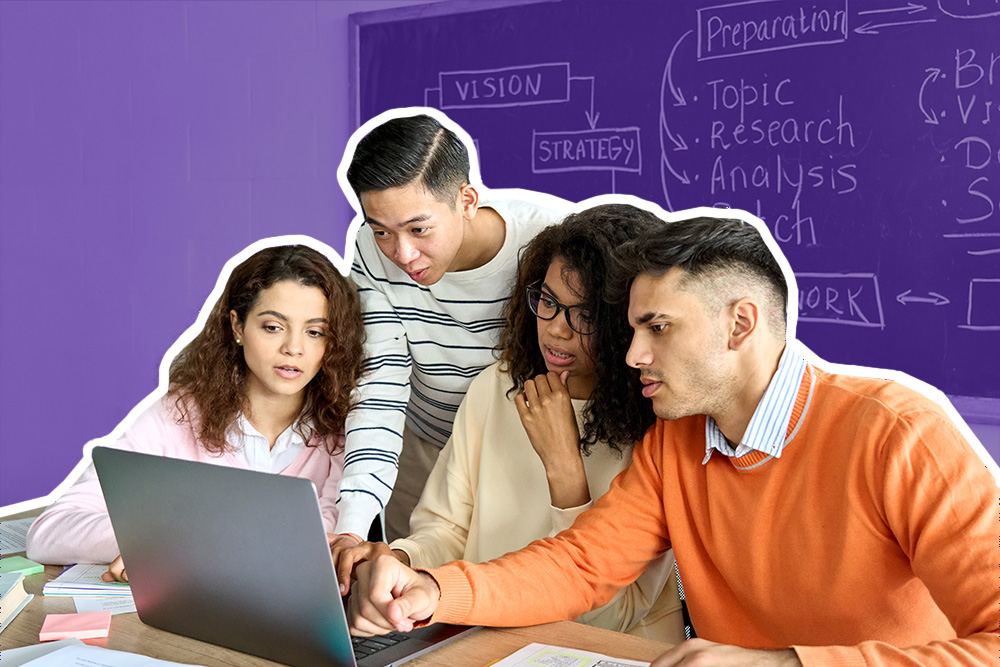 The Northwest Center for Public Health Practice supports students working on a variety of projects in Washington, Alaska, Idaho, and Oregon.
Approximately twenty practice-based projects in public health organizations will be funded up to $3,500 each during the 2023–24 school year. Stipends are distributed directly to students and are intended to help them defray living expenses during their hands-on learning experience.
Project Types
Faculty-Student Collaborative Projects: Must involve a faculty member and a student working in close collaboration to enhance public health services to medically underserved communities. Faculty and student collaborative projects may include research projects or community interventions identified by a governmental public health agency or other public health service entity. The students and faculty advisors collaborate with the agency to address specific public health issues among a specified target population, and work together to develop the methodology and plan of approach.
Student Field Placements: Must establish or strengthen the placement of students in public or nonprofit health organizations, particularly ones serving underserved areas and populations, to work on a discrete public health project. This placement should provide structured opportunities or experiences to allow the student to apply acquired knowledge and skills in a public health practice setting.
Past Funded Projects
Eligibility
Stipends are available for:
Graduate and doctoral students enrolled in public health, psychology, sociology, and social work degree programs.
Undergraduate juniors and seniors enrolled in public health, psychology, sociology, and social work degree programs. Undergraduate applications must include a letter of support from a faculty member.
Project work must address populations in Washington, Alaska, Idaho, or Oregon and students should be enrolled at a college or university in one of these states. Stipends will be awarded to US citizens, non-citizen US nationals, or foreign nationals holding a visa permitting permanent residence in the United States. Individuals on temporary or student visas are not eligible.
Proposals will be evaluated based on public health practice focus, attention to underserved areas and populations, and feasibility.
All project work must be completed by the end of spring term 2024.
To Apply
Applications for the 2023–24 academic year open on October 3, 2023. 
Compile an application packet with the following information (You should have all of these pieces ready before submitting your application):
1–2 page résumé or CV
Project plan including methods, timeline of tasks, and deliverables. View a sample project plan.
Letter of support from faculty adviser (for undergraduates only)
Procedures and Deadlines
There are limited stipends available for each competitive application period. Students should apply in the quarter/semester their project begins and are encouraged to apply early in the corresponding application period.
| If your project starts in… | You can apply… |
| --- | --- |
| Fall term 2023 | October 1 – December 1, 2023 |
| Winter term 2024 | January 1 – March 15, 2024 |
| Spring term 2024 | January 1 – March 15, 2024 |
| Summer term 2024 | Funding not available |
Award Deadlines and Procedures
Selected recipients will receive up to $3,500 paid in two installments.
Receipt of the first portion of the stipend is dependent upon completion of the required reporting documents, which will be sent to recipients with their award notification.
Receipt of the second portion of the stipend is dependent upon the completion of all stipend requirements, including submission of a final report, a story of impact, and responses to a brief evaluation. There are two processing periods for the second payment, early January and early June 2024. Students can select when they would like to receive their second payment depending on their project completion date.
Award recipients will receive a handbook with additional details about their award notification and requirements.
For questions, contact Barbara Rose.