This one-hour webinar, which is part of the Hot Topics series, reviews the investments needed to build a modern public health system.
Learning Objectives
Describe historical trends associated with disinvestment in core public health services.
Identify the risks of disinvesting in public health in light of current crises like COVID-19.
Consider policy actions to reverse trends of disinvestment and improve the nation's public health infrastructure.
Intended Audiences
Local, state, and tribal public health professionals; leaders and administrators; elected officials and other decision-makers
Presenter
John Auerbach, MBA, President and CEO, Trust for America's Health
Discussion Questions
What are the local impacts of public health disinvestment in your jurisdiction?
What new policy priorities could improve emergency preparedness efforts in your community?
How can people and organizations influence policy-making to better address the social and economic conditions that promote health equity?
Slides and Resources
Slides | Slide handout (3 slides per page)
The Impact of Chronic Underfunding on America's Public Health System: Trends, Risks, and Recommendations (2020) (PDF)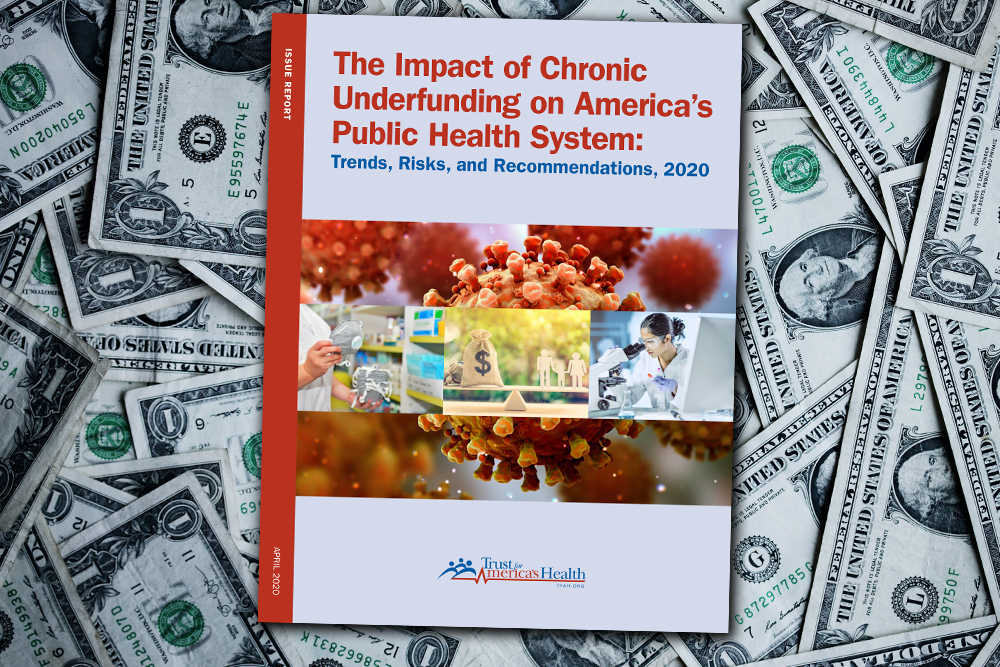 Air Date:
Monday, August 31, 2020,

12:00 pm

to

1:00 pm

PDT
Competency Domains:
Leadership and Systems Thinking Skills