Registration for the fall 2023 session of Leading with Insight is now closed. Please join the waitlist to be notified about future registration details.
The prolonged COVID-19 response has altered our personal lives and job roles, changing the way we work more than any other crisis in our lifetime. Unprecedented change is the new normal and it will continue to be more important than ever for leaders at every level to rise to the occasion. We need to be nimble, adjust our thinking, innovate, adapt, quickly communicate, and move forward even as the ground seems to shift beneath our feet. For these reasons, insight becomes critical to lead the way forward.
The Leading with Insight series is designed to support public health leadership at every level of an organization during this time of change and will help leaders discover the strengths, resources, and insights they need to meet the challenges ahead.
The three-part series includes nine interactive sessions focused on a new way of leadership in a post-COVID world exploring how leaders can learn, facilitate, and create.
Learning Objectives
Learners in this series will:
Consider the power of continuous learning, curiosity, and growth mindset as well as how to learn from others through listening deeply.
Review how leaders make work easier by building relationships and nurturing an environment of mutual trust, respect, psychological safety, and agility.
Explore the values that drive you as a leader, how to create alignment between your values and vision and those of your team, the importance of a compelling vision for the future that drives what we do today, and how to sustain that vision and shared sense of purpose during tumultuous times.
Instructors
Darla Vidger
Instructor
ALLOCENTRIC CONSULTING
Bill Wells
Instructor
ALLOCENTRIC CONSULTING
Intended Audience
Public health professionals who manage teams, serve in management or leadership positions, or are ready to step into a leadership role. People new to public health, younger professionals, people of color, and other groups frequently underrepresented in leadership roles are strongly encouraged to register.
Format
The nine live learning sessions occur via Zoom every Monday, September 11 – November 6, 2023 (10:00 a.m. to noon Pacific). Please note, the first session will begin at 9:30 a.m. (Pacific) to allow extra time for introductions.
Cost and Deadlines
The cost is $300 per person. Fees can be paid by credit card (American Express, Discover, Visa, or MasterCard) or electronic check. Registration has closed for this session.
Time Commitment
Leading with Insight is designed with busy public health professionals in mind and is meant to be a bite-sized, highly interactive learning opportunity. Readings and other resources will be provided for those who want to go deeper into the topics covered, but there is no required homework or projects. Join the weekly live sessions to learn and grow with your colleagues from around the region.
Technical Requirements
This learning opportunity requires the following:
Install the Zoom meeting client before the first session.
Webcam, speakers/headphones, and microphone are needed for the live sessions. Please be prepared to be on camera for group discussions.
Diversity Statement
Diverse backgrounds, embodiments, and experiences are essential to the critical thinking endeavor at the heart of education. NWCPHP brings this principle to our programs and trainings. As such, participants are expected:
To respect individual differences, which may include, but are not limited to, age, cultural background, disability, ethnicity, family status, gender, immigration status, national origin, race, religion, sex, sexual orientation, socioeconomic status, and veteran status.
To engage respectfully in the discussion of diverse worldviews and ideologies embedded in readings, presentations, and artifacts, including materials that are at odds with personal beliefs and values.
To talk to the instructor or program manager if they have concerns about the program climate.
Accessibility
This training includes live learning sessions where closed captions will be automatically generated. If you need additional accommodations in order to participate, please contact Christine Ector, and we will do our best to make sure the content is accessible to you.
Continuing Education Credits
CPH recertification credits may be earned by participating in this training. Visit the National Board of Public Health Examiners to learn more. Participants who attend at least 8 of the 9 sessions will receive a certificate of completion from NWCPHP.
Questions
For more information, contact Christine Ector.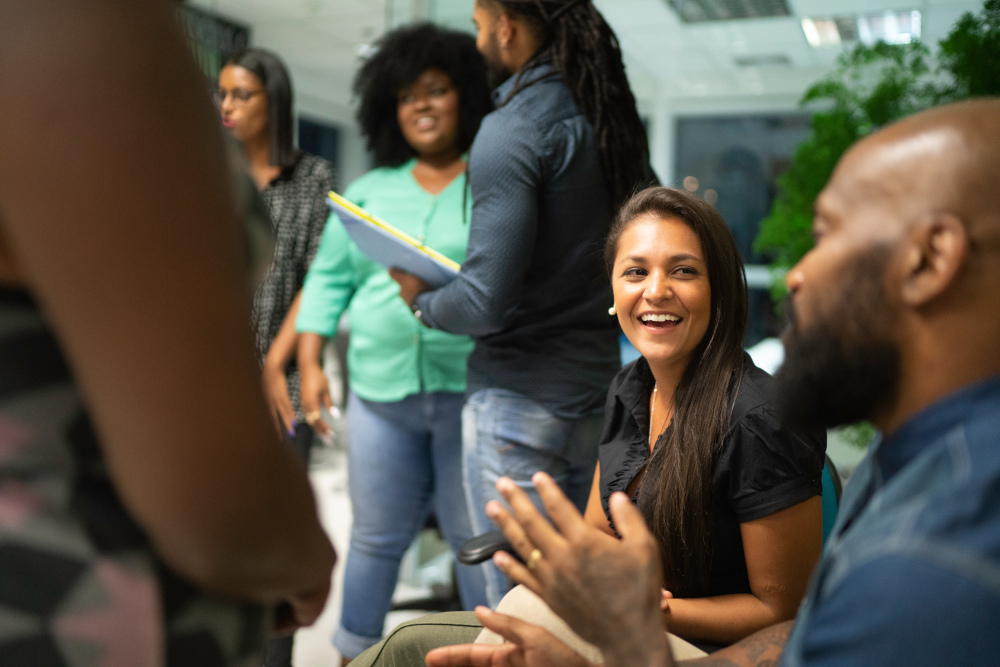 Date:
September 11, 2023

to

November 6, 2023
Competency Domains:
Leadership and Systems Thinking Skills