In this one hour webinar, which is part of the Hot Topics series, public health leaders from Oregon discuss the impacts of the Affordable Care Act in their state during part one of a special two-part series exploring health care reform around the region.
Learning Objectives
Compare and contrast personal health and population health initiatives.
Identify population health initiatives and organizations likely to benefit the communities you serve.
Understand "middle aim initiatives" and their roles in health transformation.
Intended Audience
Local, state, and tribal public health practitioners; Board of health members; Primary care and preventive medicine clinicians and administrators
Presenters
Lillian Shirley, BSN, MPH, MPA, Director, Oregon Public Health Division and Vice-Chair, Oregon Health Policy Board
Patrick Luedtke, MD, MPH, Senior Public Health Officer and Medical Director, Lane County, Oregon
Discussion Questions
These questions are designed to further your thinking on the topic covered in this webinar. You may print and discuss them with colleagues and other members of your organization before or after watching this webinar.
Who in your jurisdiction is actively working to improve population health?
What cross cutting primary care – public health initiatives or programs exist in your jurisdiction to improve population health?
What can your organization do collaboratively (and independently) to improve the health of the population you serve?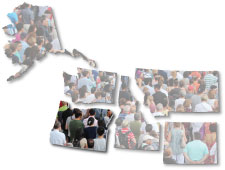 Air Date:
Wednesday, February 26, 2014,

12:00 pm

to

1:00 pm

PST
Competency Domains:
Analytical/Assessment Skills
Leadership and Systems Thinking Skills
Policy Development/Program Planning Skills