In this one hour webinar, which is part of the Hot Topics series, Jean O'Connor, JD, DrPH, discusses the origins and progress of the movement toward coordinated care organizations (CCOs) in Oregon. O'Connor also explains how the implementation of CCOs will dramatically change how care is delivered by focusing on prevention, fostering accountability, reducing waste, and lowering costs.
Learning Objectives
Describe Oregon's model for transforming its health care system
Identify at least one way that public health can ensure prevention is a key component of health reform
Relate state-level health reform activities to opportunities to address the social determinants of health
Intended Audience
Public health organization leaders and partners; local, state, and tribal public health practitioners; managers in health care organizations interested in working with public health
Presenter
Jean O'Connor, JD, DrPH, is the Deputy Director of the Oregon Public Health Division within the Oregon Health Authority. Her responsibilities include leading policy and strategy activities for the Division, overseeing the State's public health preparedness and accreditation activities, and helping to ensure public health's engagement in the transformation of Oregon's health system.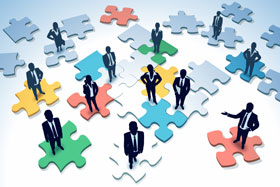 Air Date:
Tuesday, December 18, 2012, 12:00 pm PST

to

Tuesday, December 18, 2018, 1:00 pm PST
Topics:
Law and Policy & Ethics
Leadership & Management
Competency Domains:
Analytical/Assessment Skills
Community Dimensions of Practice Skills
Cultural Competency Skills
Financial Planning and Management Skills
Leadership and Systems Thinking Skills
Policy Development/Program Planning Skills