Today's challenges, like climate change and COVID-19, are complex and require public health professionals to lead large-scale changes that no one person or organization can solve alone. The Public Health Learning Network has developed the Learning Agenda Toolkit to help workforce specialists and other leaders develop a coordinated system of effective, efficient, and quality learning to address these challenges.
This webinar reviews the origins of the toolkit and explores its key elements, including a conceptual learning framework, rapid assessment tool, discussion guide, and learning approach planning tool, to help build a robust learning agenda and implement systems changes that improve health.
Learning Objectives
Review key elements of the Learning Agenda Toolkit.
Consider how different learning approaches, implemented over time, can be used to build collective competency to address community challenges.
Learn about how to be involved in future pilot testing efforts for the toolkit.
Intended Audiences
Local, state, and tribal public health professionals; public health learning specialists and educators
Presenters
Christina R. Welter, DrPH, MPH
Director, DrPH in Leadership
Associate Director, Policy, Practice, and Prevention Research Center
Clinical Assistant Professor, Health Policy and Administration
University of Illinois at Chicago, School of Public Health
Karla Todd Barrett, MBA, MSM
Senior Program Manager, Training Specialist
New England Public Health Training Center
Office of Lifelong Learning
Boston University School of Public Health
Discussion Questions
What are the differences between technical and complex challenges?
What are some of the biggest challenges facing your community today?
How would you apply elements of the learning agenda framework to your work?
Resources
Visit Public Health Learning Agenda to download your copy of the Learning Agenda Toolkit.
 
The Public Health Learning Network is a national coalition of 10 Regional Public Health Training Centers and their partners organized to meet public health workforce development needs.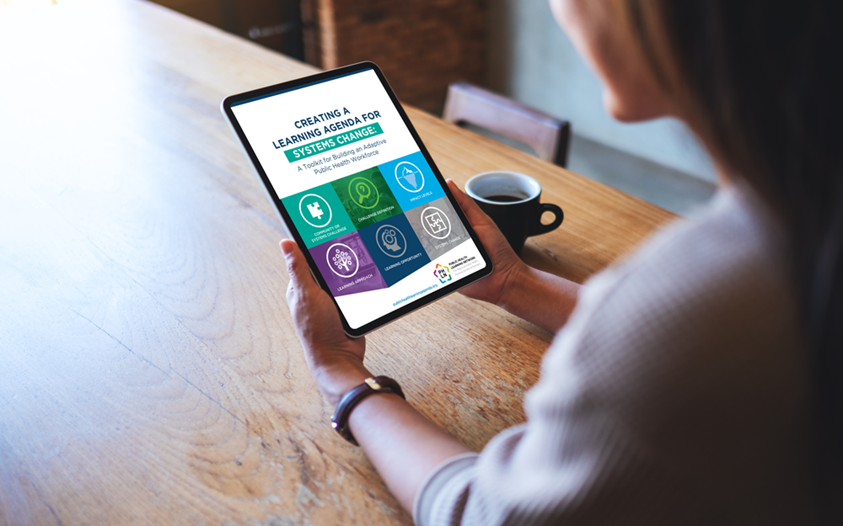 Air Date:
Tuesday, February 2, 2021,

11:00 am

to

12:00 pm

PST
Competency Domains:
Community Dimensions of Practice Skills
Leadership and Systems Thinking Skills