In this one-hour webinar, which is part of the Hot Topics series, speakers share the results of NWCPHP's 2016 regional training needs assessment and discuss what one health department in Washington State is doing with the data.
Learning Objectives
Describe the development of a training needs assessment tool that maps to public health core competencies through discrete skill-based questions.
List training priorities of public health professionals around the Northwest.
Understand how identifying training needs and resources can increase organizational performance.
Learn how a local health department applied regional training needs assessment results to their organization's workforce development goals.
Intended Audiences
Local, state, and tribal public health professionals; Administrators and leaders; Accreditation coordinators
Presenters
Luann D'Ambrosio, MEd, Associate Director, Northwest Center for Public Health Practice
Erika Nuerenberg, MPH, Assistant Director, Whatcom County Health Department in Washington State
Discussion Questions
Does your organization use individual development plans to promote employee professional development?
Does your organization have an agency-wide training plan? If so, have you considered how your plan aligns with your agency's strategic plan and other regional and state plans.
Does your organization have a formal mentoring program or other type of succession planning in place?
Have you gained support from leaders and decision-makers in your organization to engage in workforce development activities? If not, how would you?
Resources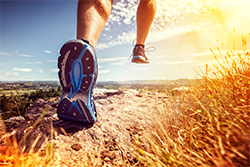 Air Date:
Monday, November 28, 2016,

12:00 pm

to

1:00 pm

PST
Topics:
Accreditation & Quality Improvement
Competency Domains:
Analytical/Assessment Skills
Leadership and Systems Thinking Skills
Policy Development/Program Planning Skills