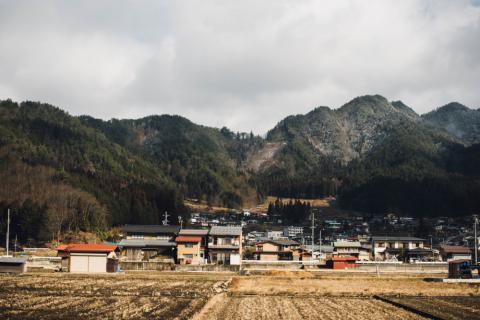 Rural public health professionals across the Northwest have been voicing a need for better access to data that are easy to review and help identify health inequities within the communities they serve.
After hearing this need, NWCPHP is offering a new training series, Data for Rural Health Equity. It was developed specifically for public health professionals who have little to no data experience. This training series is part of a five-year, collaborative project with public health professionals in the Pacific Northwest (Alaska, Idaho, Oregon, and Washington) so they can more effectively identify, address, and communicate about health disparities in the rural communities they serve.
Data for Rural Health Equity is designed to increase participants' understanding of population health concepts and help them develop skills and confidence in effectively communicating with data, including sharing data visually in charts and graphs.
Together, participants will also review and discuss the data dashboards on the Solutions in Health Analytics for Rural Equity across the Northwest (SHARE-NW) website. SHARE-NW is another aspect of the collaboration between NWCPHP and rural public health professionals.
"Trainings like this are important to ensure public health professionals serving rural communities have the tools and learning opportunities they need to be successful in their everyday work," said Erin Schreiber from Grays Harbor County Public Health in Washington. Erin attended the 2021 offering of Data for Rural Health Equity. Since then, she has been working with the county on including the self-paced modules and other related trainings on the SHARE-NW website into professional development opportunities for public health staff serving Grays Harbor County.
Data for Rural Health Equity also comes at a time when public health agencies are shifting gears, Erin noted. "The training is perfect for the transition out of COVID response and toward planning and community-level health assessments, as our county is doing. Our leadership team has talked about a need to be more intentional in prioritizing with data, using evidence-based information, and understanding how to communicate to various groups and individuals with varying viewpoints in the community."
Data for Rural Health Equity begins with self-paced learning modules and is followed by live, interactive workshops. There are three modules that each take about one hour to complete and should be done before the live workshops. The next offering is enrolling now and runs from August 24 – September 22, 2022.