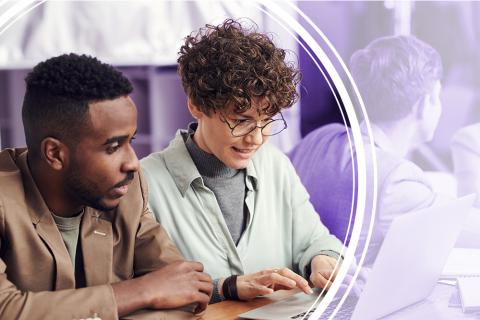 In the wake of the COVID-19 pandemic, public health agencies are facing unprecedented workforce challenges.
There is significant turnover at all levels and high burnout among the staff who remain. New leaders and managers are asking for more training and skills development in core areas of public health practice as well as emerging technical domains. And most organizations are scrambling to manage the sudden infusion of staff and large amounts of federal funding available to support workforce development in the post-pandemic days.
The Northwest Center for Public Health Practice (NWCPHP) is here to help.
NWCPHP offers a comprehensive set of resources to help public health professionals build core skills and strategic competencies needed to address current and emerging public health challenges.
"NWCPHP has been supporting public health workforce development in the region for more than 30 years," said director Betty Bekemeier. "We understand population health and prevention systems and we are committed to building public health systems with a skilled and diverse workforce."
Our learning opportunities — led by recognized experts — cover a wide range of topics. Most are designed for managers and frontline staff and are available in a variety of learning formats. Thanks to our membership in a vibrant national network of public health training centers, we can provide easy access to an even broader set of high-quality resources. If you're looking for training resources or planning workforce development activities, start with us first.
The NWCPHP team can also help you assess your organizational training needs, develop customized training for your staff, and evaluate the impact of your training activities.
Some of our priority training areas include leadership and systems thinking, management, workforce resiliency, and using data to address health inequities. We also specialize in public health and primary care collaborations and policy co-design with communities. Learning formats include live training, self-paced courses, toolkits, learning communities, and more.
"We are here to support public health organizations in responding thoughtfully to these new workforce challenges, not just react, in these rapidly changing times," said Betty Bekemeier. "We have the resources to help public health agencies rebuild, plan ahead, and hopefully weather the next big public health threat with more resilient people and teams."
Partner with NWCPHP today to achieve your workforce goals.
Contact Barbara Rose to learn more.