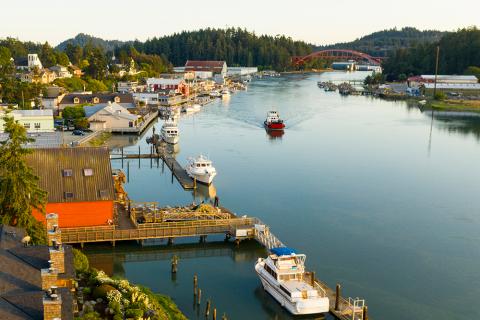 Being able to identify health inequities and communicate about them to key audiences is essential in addressing those inequities.
The February session of Hot Topics in Practice will share how public health professionals can identify, communicate about, and address health inequities in rural communities with the support of Solutions in Health Analytics for Rural Equity across the Northwest (SHARE-NW).
This one-hour webinar will introduce public health professionals to a new resource where they can access data and training to support key decisions and communications that helps improve their community's health and well-being. Participants will hear from Grays Harbor County Public Health in Washington about how they are using the SHARE-NW data dashboards to better guide the expansion of their tobacco prevention program, as well as communicate information about the expansion with policymakers and the public. Learn how Grays Harbor is also fostering a culture of data-driven decision making thanks to training included on the SHARE-NW website. While the data included in SHARE-NW data dashboards is for Alaska, Idaho, Oregon, and Washington state, the concepts and trainings we will discuss are applicable to public health across the United States.
Better understand how to make data-driven decisions for improving your community's health. Register today.
Date: February 22, 2022, 12:00 to 1:00 p.m. (Pacific)
Intended Audiences
Local, state, and tribal public health practitioners
Presenters
Greg Whitman, BA
Project Manager
University of Washington
Erin Schreiber, BS
Healthy Families Division Manager
Grays Harbor County Public Health
About Hot Topics in Practice
Hot Topics in Practice is a monthly webinar forum to discuss issues affecting public health practice.
Up to 1 CPH recertification credit may be earned by viewing this webinar. Visit the National Board of Public Health Examiners to learn more.