How do I find learning activities that match my needs?
There are two ways to find trainings you are interested in: you may browse trainings by category, or you may use the site's search function.
You can also find training in PH LearnLink by using the Training Search Tool on this site, which allows you to search our trainings by keyword, format, topic, or competency.
Browse training by category
1. Find the category of training you would like to take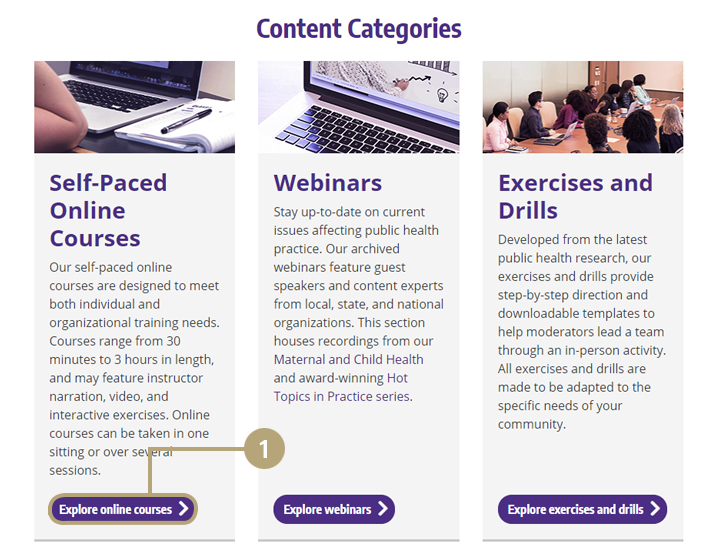 2. Select the topic you are interested in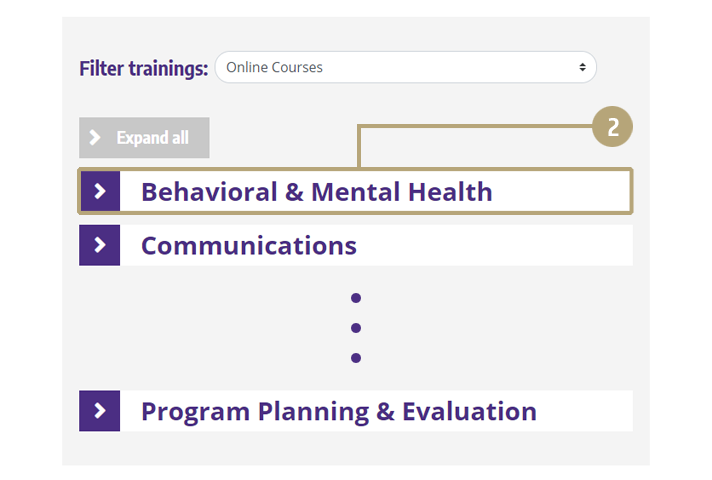 Use PH LearnLink's search tool
1. Click the menu icon to open the side navigation menu

2. Select Search Trainings in the side navigation menu

3. Use keywords to search for trainings you are interested in