Public health law, whether in an emergency or in routine situations, is a balancing act between keeping the public healthy and protecting individual freedoms. Although we don't always think about it ahead of time, emergencies create unique legal circumstances for public health agencies and their staff. During emergencies, public health agencies need to know what powers public health officials will have, when they can request assistance from other jurisdictions, and how they will handle volunteers.
This online course is intended as an overview and introduction to public health law in emergency preparedness. It raises questions to consider in the planning and delivery of public health or healthcare services in large scale emergencies, across different jurisdictions. The content for this course was developed in partnership with the Network for Public Health Law Western Region Office at the Sandra Day O'Connor College of Law, Arizona State University. It is part of a series of courses and resources funded by the Robert Wood Johnson Foundation to support public health law training.
Learning Objectives
By the end of this training, you should be able to:
Identify key features of legal authority at different levels of government for responding to public health emergencies
Describe potential or actual legal powers, responsibilities, and risks during declared emergencies
Describe legal questions relating to the use of medical or public health volunteers during emergencies
Target Audience
Public health practitioners from different states who work in or with emergency preparedness programs and the attorneys who work with them.
Format
Web-based course; includes interactive questions and quizzes. This course should take about 1.5 hours to complete.
Course Instructor
Daniel Orenstein, JD
Deputy Director
Network for Public Health Law - Western Region
Technical Requirements
This course was designed to work in most browsers, operating systems, and platforms.
To view some of the optional links, you will need the free Adobe Reader installed on your computer. See our Technical Requirements page to download these plug-ins.
Accessibility
This online training course is text-based and is designed for accessibility. A print version of the course is also available in the Supplemental Material section above. Please note that the print version does not include interactive exercises, quizzes, or the final assessment. Flash-based interactive exercises and quizzes in the course may not be accessible to screen readers. To receive a print version of the quizzes, please contact nwcphp@uw.edu. If you have any difficulties in accessing the information given in any of our documents or need further assistance, please contact nwcphp@uw.edu.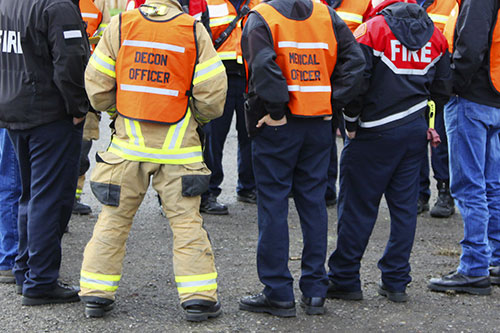 Topics:
Emergency Preparedness & Disasters
Law and Policy & Ethics
Competency Domains:
Community Dimensions of Practice Skills
Financial Planning and Management Skills
Leadership and Systems Thinking Skills
Policy Development/Program Planning Skills
Public Health Sciences Skills