Do you know how the law contributed to motor vehicle safety, vaccination, or safer workplaces? Law reform or litigation has played a part in most of the greatest public health achievements in the 20th century. As public health professionals and leaders, understanding public health law and how to use it is essential to protecting the public's health. This 90-minute online course, drawn from the experience of public health officials and of lawyers who have worked with them, is designed to help public health leaders and professionals recognize legal issues, work effectively with legal counsel, and understand their legal responsibilities and authority. By the end, you will be able to use core concepts of public health law to more effectively protect the public's health while avoiding legal trouble.
Learning Objectives
Recognize legal issues
Formulate legal questions
Implement effective strategies for working with legal counsel
Describe key principles of public health law
Identify key public health laws that govern leadership's responsibilities, authority, and limitations
Intended Audience
Governmental public health leadership and practitioners without formal legal training
Disclaimer
This course is intended for instructional use only and is not intended as a substitute for professional legal or other advice. While every effort has been made to verify the accuracy of these materials, legal authorities and requirements may vary from jurisdiction to jurisdiction. Always seek the advice of an attorney or other qualified professional with any questions you may have regarding legal matters.
Format
This online course has interactive exercises (Flash-based) and should take approximately 90 minutes to complete.
Course Instructors
Jeffrey Killip, JD, MPH
Principal, Killip Consulting, LLC
Regulatory Counsel, Western Institutional Review Board
Susan Allan, MD, JD, MPH
Director
Northwest Center for Public Health Practice
University of Washington
Technical Requirements
This course requires certain software and browser plugins to be installed. See our Technical Requirements page for details.
Accessibility
This online training course is text-based and is designed for accessibility. Please note that the print version does not include interactive exercises, quizzes, or the final assessment. Flash-based interactive exercises and quizzes in the course may not be accessible to screen readers. To receive a print version of the course, please contact nwcphp@uw.edu. If you have any difficulties in accessing the information given in any of our documents or need further assistance, please contact nwcphp@uw.edu.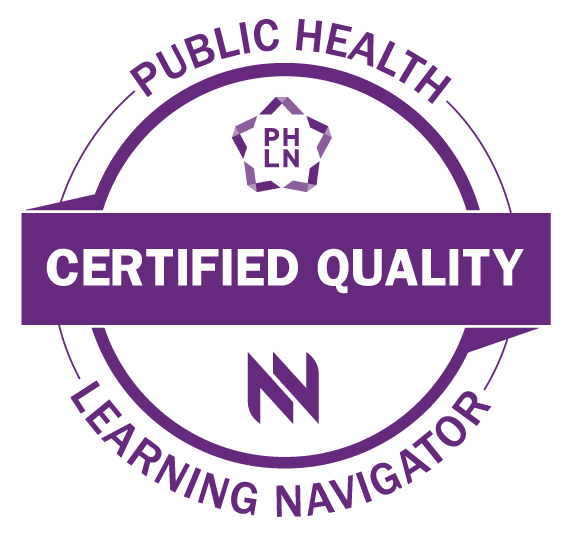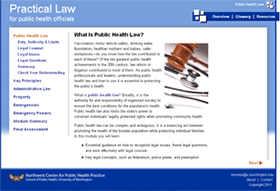 Topics:
Law and Policy & Ethics
Leadership & Management
Competency Domains:
Communication Skills
Financial Planning and Management Skills
Leadership and Systems Thinking Skills
Policy Development/Program Planning Skills