Low income women and Immigrants face many barriers to obtaining health care. Immigrants and refugees in particular have a different set of circumstances surrounding their ability to obtain medical care. Many have different beliefs about health and well-being than the traditional allopathic medicine practiced here. In this MCH webinar, our presenters will highlight some barriers to obtaining well woman exams in special populations and ways they have addressed them.
This webinar is a part of the Maternal and Child Public Health series.
Learning Objectives
Understand barriers facing low income women and immigrants
Understand some cultural differences about healthcare, particularly in Somali patients
Identify methods to improve outreach to target populations
Intended Audience
Community providers that see women, immigrant, and indigent populations; nurse practitioners; registered nurses; public health nurses; medical assistants; social workers; dietitians; case managers; health navigators.
Presenters
Jennie Mao, MD, is a generalist OB/GYN who has always had an interest in minority populations. She has been working at Harborview Women's Clinic since 2008 and prior to that was at PacMed. She has been serving as the HMC Women's Clinic medical director since 2011.
Leondra Weiss, MN, RN, has been a Registered Nurse for over 23 years in the area of Maternal-Child Health in the hospital, home and outpatient settings. She is currently working as the Nurse Manager of the Women's Clinic at Harborview. As a previous Public Health Nurse, she has extensive experience in working with diverse, low-income populations that face multiple barriers, including the mentally ill, women with substance use, and a program for homeless, pregnant mothers with disabilities.
Kimela, Vigil, MSW, LICSW, has been a social worker for over 13 years working with diverse populations and am currently a Care Coordinator for the Mental Health Integration Program. For the past 3 years, she has been providing counseling and mental health coordination under the Mental Health Integration Program at Harborview Medical Center. Her role includes mental health assessments, therapy and diagnosing as appropriate. Kimela works in coordination with a clinic Psychiatrist who assists with medication management.
Resources
Muslim Consumer Group - Medicines Page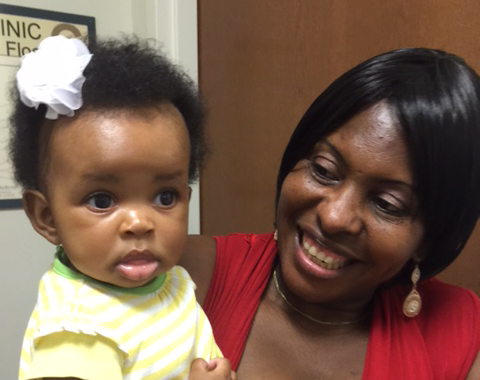 Air Date:
Friday, July 22, 2016,

12:00 pm

to

1:00 pm

PDT
Topics:
Maternal and Child Health
Vulnerable Populations & Health Disparities
Series:
Maternal and Child Public Health
Competency Domains:
Community Dimensions of Practice Skills
Cultural Competency Skills