In this one hour webinar, which is part of the Hot Topics series, Betty Bekemeier explains how results from the Public Health Activities and Services Tracking (PHAST) Study can help local health jurisdictions understand their impact on population health and plan accordingly.
Learning Objectives
Describe the opportunities that exist for practice-based research and practical decision-making using detailed local health department data.
Describe three ways public health practice partners have added rigor to the PHAST study findings.
Describe findings related to the role of targeted spending in impacting health outcomes.
Describe the relationship between health outcomes and related maternal and child health spending among local health jurisdictions in Florida and Washington State.
Intended Audience
Local, state, and tribal public health leaders and managers; state and local public health practitioners
Presenter
Betty Bekemeier, PhD, MPH, FAAN, is a Robert Wood Johnson Foundation Nurse Faculty Scholar and an active member of the Washington State Public Health Practice-Based Research Network. She researches public health systems and teaches at the University of Washington School of Nursing and the School of Public Health.
Discussion Questions
These questions are designed to further your thinking on the topic covered in this webinar. You may print and discuss them with colleagues and other members of your organization before or after watching this webinar.
How might these findings be helpful to you in your practice?
What additional research questions does this raise for you that would be of interest to your practice?
How can or should public health departments integrate new research evidence into their decisions-making?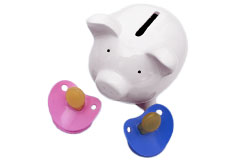 Air Date:
Tuesday, July 16, 2013,

12:00 pm

to

1:00 pm

PDT
Topics:
Leadership & Management
Maternal and Child Health
Competency Domains:
Analytical/Assessment Skills
Community Dimensions of Practice Skills
Financial Planning and Management Skills
Policy Development/Program Planning Skills