In this one hour webinar, which is part of the Hot Topics series, representatives from four health jurisdictions in Washington State discuss their experiences developing policies and enforcing laws to promote smoke-free air in public places.
Learning Objectives
Describe how public health agencies are being challenged by the presence of hookah lounges, vapor-producing products, and possibly marijuana lounges.
List effective public policy or enforcement strategies for combating hookah lounges, vapor-producing products, and potential marijuana lounges.
List three considerations when deciding whether to take legal proceedings against an establishment for violating Smoking in Public Places laws.
Intended Audience
Local, state, and tribal public health practitioners; board of health members; health department legal counsel
Presenters
Keri Moore, MPH, Healthy Communities Specialist, Snohomish Health District
Gregory A. Jacoby, JD, General Counsel, Tacoma-Pierce County Health Department
Scott Daniels, MS, Administrator, Kitsap Public Health District
Scott Neal, MBA, Tobacco Prevention Program Manager, Public Health – Seattle & King County
Discussion Questions
These questions are designed to further your thinking on the topic covered in this webinar. You may print and discuss them with colleagues and other members of your organization before or after watching this webinar.
What does smoke-free enforcement look like in your county? How does it apply to hookah, electronic cigarettes, and marijuana?
What are the pros and cons of asking your board of health to include e-cigarettes under the Smoking in Public Places law as King County has done?
Resources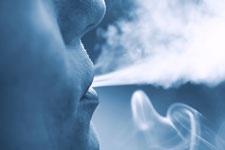 Air Date:
Tuesday, December 17, 2013,

12:00 pm

to

1:00 pm

PST
Topics:
Chronic Disease
Environmental Health
Law and Policy & Ethics
Competency Domains:
Analytical/Assessment Skills
Community Dimensions of Practice Skills
Leadership and Systems Thinking Skills
Policy Development/Program Planning Skills