In this one-hour webinar, which is part of the Hot Topics series, Betty Bekemeier, PhD, MPH, FAAN, reviews the importance of collecting standardized data and demonstrates how the information is being used to make the case for public health services.
Learning Objectives
Describe ways in which local health department administrative data can be used to demonstrate the value of public health services.
Describe the need for and value of standardized public health services data for public health performance, advocacy, and building evidence.
Describe opportunities for filling critical gaps in local public health services data.
Intended Audience
Local, state, and tribal public health professionals; Program staff and managers working in environmental health and communicable disease prevention
Presenter
Betty Bekemeier, PhD, MPH, FAAN, Associate Professor, University of Washington School of Nursing
Discussion Questions
These questions are designed to further your thinking on the topic covered in this webinar. You may print and discuss them with colleagues and other members of your organization before or after watching this webinar.
How do standardized data advance public health practice?
How can standardized data like these be used for performance improvement or advocacy?
What factors might motivate state and local public health systems to collect standardized services data?
Resources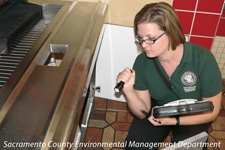 Air Date:
Wednesday, October 28, 2015,

12:00 pm

to

1:00 pm

PDT
Topics:
Program Planning & Evaluation
Competency Domains:
Analytical/Assessment Skills
Communication Skills
Financial Planning and Management Skills
Policy Development/Program Planning Skills