Description
In this one hour webinar, which is part of the Hot Topics series, Teresa Litton, MPH, discusses ways public health and health care professionals can use data to jointly address health disparities and lead health systems reform in their state.
Learning Objectives
Increase knowledge of the Washington Health Alliance as a partner in health system transformation and population health efforts.
Increase understanding of health care data available through the Washington Health Alliance.
Identify five key findings from the Washington Health Alliance's 2014 Disparities in Care report.
Intended Audience
Local, state, and tribal public health professionals; primary care and preventive medicine clinicians and administrators; hospitals and other community-serving organizations
Presenter
Teresa Litton, MPH, Project Manager, Washington Health Alliance
Discussion Questions
These questions are designed to further your thinking on the topic covered in this webinar. You may print and discuss them with colleagues and other members of your organization before or after watching this webinar.
What indicators are most helpful to identify and track disparities in health care?
Are some disparities in care (e.g. access to care, health screenings, chronic disease management) more amenable to the public health approach than others?
How can public health and health care collaborate to address disparities in care?
Resources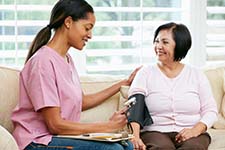 Air Date:
Tuesday, January 13, 2015,

12:00 pm

to

1:00 pm

PST
Topics:
Vulnerable Populations & Health Disparities
Competency Domains:
Analytical/Assessment Skills
Community Dimensions of Practice Skills