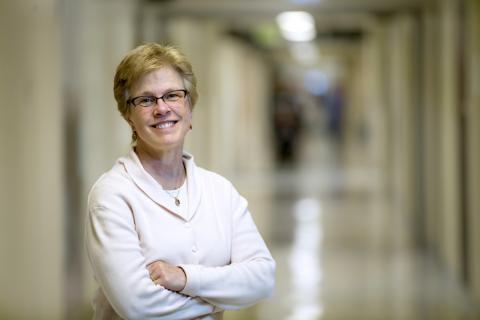 NWCPHP Director Betty Bekemeier (Photo: Stephen Brashear)
The Seattle Times recently featured an op-ed by NWCPHP Director Betty Bekemeier, supporting increased public health funding in the wake of the emerging respiratory disease outbreak, also known as COVID-19.
"In light of recent events, the efforts of our regional public health departments to respond to the COVID-19 outbreak have been remarkable. However, they are stretched thin. Their resources have been dramatically cut over the past ten years and they need increased funding and staff to continue keeping communities healthy," said Bekemeier.
The op-ed urges elected officials and other leaders to restore foundational public health funding, like we do for firefighters and law enforcement personnel, to make sure public health agencies can respond during emergencies, as well as adequately maintain their day-to-day services.
"As our national leaders consider allocating resources to help fight the spread of COVID-19, they should remember those on the front lines and at our doorsteps—our own public health department leaders and staff," Bekemeier wrote.
Visit the Seattle Times to read the entire piece. Learn more about NWCPHP's training resources for supporting this response.