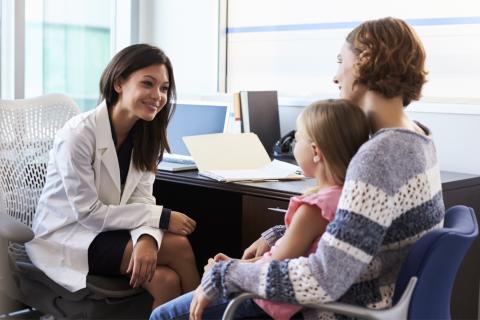 In the next session of Hot Topics in Practice, communications professor Devon Greyson explores ways to help public health professionals and clinical providers speak about vaccinations.
Why aren't some messages about vaccine safety and efficacy reaching their intended audiences? In the October session of Hot Topics in Practice, NWCPHP and the University of Washington Center of Excellence in Maternal and Child Health welcome Devon Greyson, PhD, to explore ways to help parents and community partners feel more comfortable and informed about childhood vaccines.
In this one-hour webinar, Greyson will review why some interventions that successfully promote vaccinations work in certain settings but fail in others. Based on research conducted in British Columbia and beyond, this presentation will describe ways to address vaccine hesitancy by understanding community context and responding with culturally appropriate messages and tailored services.
Register today to learn new strategies for promoting vaccinations in trustworthy ways.
Date: October 24, 2018, noon to 1:00 p.m. (PT)
Intended Audiences
Local, state, and tribal public health professionals; clinicians who provide or advise on vaccination
Presenter
Devon Greyson, PhD, MLIS, Assistant Professor of Health Communication, University of Massachusetts Amherst
 
About Hot Topics in Practice
Hot Topics in Practice is a monthly webinar forum to discuss issues affecting public health practice.