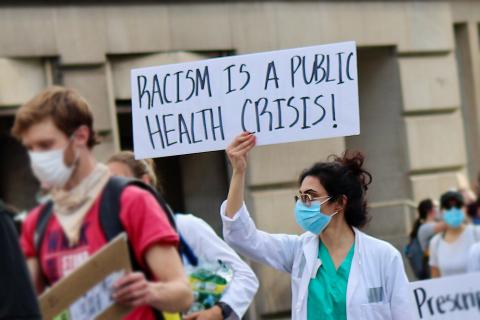 How can a local health department become an anti-racist organization?
The February session of Hot Topics in Practice reviews how the Tacoma-Pierce County Health Department began to apply a racial equity lens to their existing health equity work and how other agencies can get started too.
Tacoma, Washington, has a long history of community-based public health work, but calls for racial justice after George Floyd's death in 2020 motivated the health department to take a deeper look at their policies and practices to better address racism, particularly anti-Black racism. This presentation will review how these race and resilience efforts began, how they are being measured, and the achievements to date. The presentation will also emphasize collaborations among staff, leadership, and community partners to address the legacy of slavery and centuries of systemic discrimination through accountable public health work.
Register today and learn strategies for racial justice and healing through public health action.
Date: February 23, 2021, noon to 1:00 p.m. (Pacific)
Intended Audiences
Local, state, and tribal public health professionals
Presenters
Sebrena Chambers, MBA, MPA, Division Director, Strengthening Families, Tacoma-Pierce County Health Department
Jahmad Canley, CEO and Senior Consultant, Potential Unleashed
About Hot Topics in Practice
Hot Topics in Practice is a monthly webinar forum to discuss issues affecting public health practice.