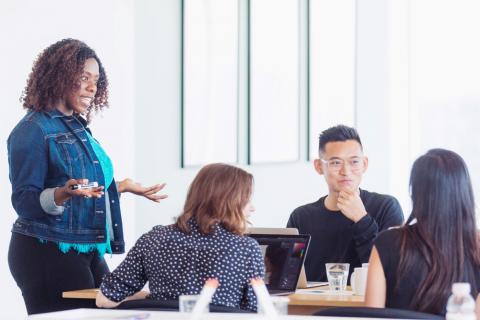 Tobacco 21 and soda taxes are recent examples of high-profile issues where public health leaders played important roles in informing the public conversation and shaping debates to enact policy change.
NWCPHP announces the release of a new online resource to help more public health professionals craft concise, well-informed arguments that communicate the importance of policy issues and options to elected officials and other decision-makers for improving health.
The self-paced course, Policy Briefs: From Plan to Action, is a step-by-step guide for helping you organize your thinking, strategize and communicate about action items, and propose changes in policies that affect your community. This content was developed by former NWCPHP Director, Susan Allan, who has more than twenty years of experience in state and local public health leadership, and has worked to shape health policy at the national level.
Why develop a policy brief in the first place? Quite simply, they can be useful when you've identified a public health problem you think would benefit from a systems-level change in the current approach. This change could be at the organizational, community, state, or even national level.
If done well, policy briefs can be extremely effective in synthesizing complex information and persuading people to act, but they can be challenging to undertake. This interactive course demystifies the structure of a good policy brief and walks learners through its key elements of defining the issue, developing recommendations, and refining an analysis. There is also a case example of developing an organizational policy to illustrate the process.
Throughout the material, there are other key takeaways for understanding your audience, creating clarity, and understanding the limitations of your assessment. And perhaps most importantly, as the name indicates, a policy brief should be, well, brief! You'll practice keeping your message short to keep people's attention.
Developing good policy briefs is an iterative process, so expect that you will revise your ideas multiple times. The most important step in the process is to first review NWCPHP's new course, Policy Briefs: From Plan to Action, and get started on your policy issue today.
The free course takes one hour to complete and can be accessed through PH LearnLink.