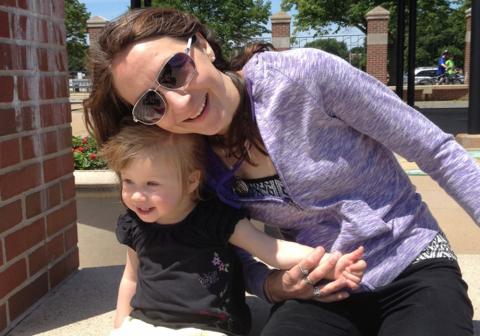 Dorota Carpenedo, scholar in the 2016-17 Public Health Management Certificate program.
NWCPHP sits down with 2016–17 Public Health Management Certificate program scholar Dorota Carpenedo to learn how the program has enhanced her career.
NWCPHP's Public Health Management Certificate program helps current and aspiring managers increase efficiency, effectiveness, and accountability at their workplaces by developing practical business skills through integrated curriculum taught by experienced trainers. As a scholar in the 2016–17 cohort, Dorota Carpenedo of Helena, Montana believes the program has already boosted her career. She shares her perspective and how she feels about the program in general.
Why did you enroll in the Public Health Management Certificate program?
This program allows me to study and complete a job-related project during my work hours. I also wanted to better understand systems thinking, learn more about health communication, and enhance my management skills. 
What have you found to be of most value in the program so far?
The PHMC program helped me connect with public health professionals from other states and learn about other projects that could potentially be implemented in my workplace. Having input and support from other scholars, in addition to guidance from faculty and staff at NWCPHP, enriched my project and experience.
How have you and/or your organization benefited from what you have learned?
This program helped me advance my career into a managerial position. The Montana Department of Public Health and Human Services promotes professional development for their employees. By giving us the opportunity to enroll in this program, our department has increased the number of well-educated and productive employees to help achieve the department's long-term goals. I feel empowered and more skilled in my job because I participated in the PHMC program. I am ready to take on more challenging projects with the skills I gained, and better prepared to engage in systemic change.
What will you carry forward from this program after you finish in June?
I have gained many valuable skills that I can use in my daily job, such as a general understanding of budget development, enhanced management skills, and an understanding of how to be an effective team player, manager, and communicator. Most of all, this program allowed me to outline how I can continue to develop as an effective manager both at work and in my personal life.
Would you recommend the PHMC program to others in your field?
At first, I was afraid of the time commitment and being able to juggle work, additional class projects, and homework. However, while it feels like a lot at the beginning, you learn how to better manage your time and make this program doable within your work schedule. I would definitely recommend this program to others.
Visit the Public Health Management Certificate to learn more.