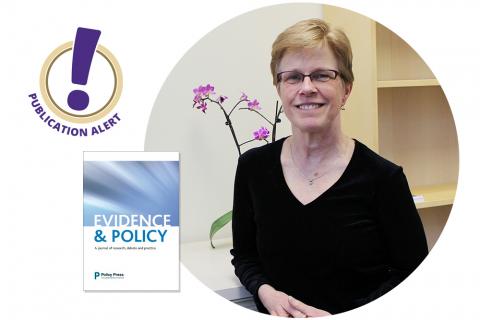 NWCPHP Director Betty Bekemeier recently co-authored two publications with colleagues about the effects and importance of co-creating public health policy with rural communities.
University of Washington faculty member and psychologist Sarah Cusworth Walker was the first author on the publication that focused on evidence-informed health equity policy.
Researchers set out to look at how rural community engagement can take place in developing equitable health policies generally and more specifically with a jail-based re-entry program for adults with opioid use disorder. While co-creating policy is still fairly rare in the public health field, Bekemeier and her colleagues hope these publications serve as guides on possible ways to do it and why it's important.
"Community engagement and input from people with lived experiences affected by policy are essential to supporting not only individual health and well-being, but the public's health," Bekemeier said. "It is really about long-overdue co-ownership and power sharing. People want and have a right to be instrumental in developing policy that impacts their health and lives."
The paper "Cocreating evidence-informed health equity policy with community" gathered input from 200 residents from underserved communities, including rural communities of color. Researchers found that discussion and ranking activities were successful in facilitating community discussion and policy decision making. These discussions took place after scholarly review of academic papers to create a scope of discussion and topics. Collectively, these activities took place over 8 months.
The paper "Co-producing evidence-informed criminal legal re-entry policy with the community: an application of policy codesign" provides a similar approach to community engagement for public health policy while specifically focusing on jail-based re-entry programs for adults with opioid use disorder. Community members with opioid use disorder reported that they felt more ownership of the co-developed policy because it came from a collaborative process with public health professionals rather than a top-down approach.
The results and findings from these publications suggest that policy codesign is a promising strategy for integrating community creativity in policy and systems-level planning. When public health professionals are able to successfully engage communities, policies are able to align with local values, evidence-based interventions, and preferences of the community impacted by the policy.