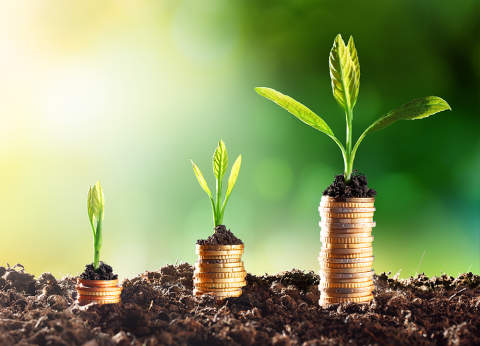 NWCPHP's Planning for Financial Success online course is promoted as a featured learning opportunity by the CDC Learning Connection.
Over the past year, several NWCPHP online courses have been promoted as featured learning opportunities on the CDC Learning Connection, the Centers for Disease Control and Prevention's online hub for high-quality public health training. These diverse offerings showcase a range of NWCPHP expertise, from Measuring Risk in Epidemiology to Legal Aspects of Public Health Food Safety to Project Planning. This month, NWCPHP's online course Planning for Financial Success joins the list.
Planning for Financial Success is an online version of a popular in-person training that helps participants learn to seek out and respond to funding opportunities to support public health programs and activities. More than a grant writing course, it focuses on overall strategies for long-term funding sustainability. Participants learn how an organization can increase its capacity to respond to opportunities, with a step-by-step guide to preparing key documents in advance and streamlining proposal development. The course also offers templates, exercises, and examples to help participants apply the concepts to their own work.
"Financial resources can be hard to find, and most funding opportunities have a quick turn-around time for responding," said co-instructor Janell Blackmer, who oversees the development of numerous funding proposals every year as NWCPHP's Associate Director for Center Operations. "We don't need to recreate the wheel with each opportunity. If we have a team in place, then we are able to respond to opportunities more efficiently and successfully."
The opportunity to share this course with the CDC Learning Connection's national audience comes at an appropriate time. With a growing sense of uncertainty about where public health funding will come from, practitioners in a variety of roles may find themselves increasingly involved in ensuring the financial sustainability of their own programs. For anyone trying to improve their ability to obtain external funding, from first-time grant writers to organizations looking to diversify funding sources, Planning for Financial Success offers a user-friendly toolbox and guide.
"Our goal for the course is to really help people break down the grant proposal process into manageable pieces," Blackmer added. "They should leave the course feeling empowered to go after funding to support their work in public health."
Planning for Financial Success is a no-cost, 1.25 hour course.