Public health agencies have both an opportunity and an obligation to use the law to protect health. In this one hour webinar, which is part of the Hot Topics series, Susan Allan, MD, JD, MPH, draws on her extensive experience in public health practice to provide a practical perspective for working effectively with public health law and with legal counsel. Allan describes an approach to recognizing legal issues, framing legal questions, and making good public health decisions after receiving legal advice. She also offers suggestions for avoiding legal pitfalls.
Learning Objectives
By the end of this session participants will be able to:
Describe the key differences in the scope of legal authority at the local, state, federal, and tribal levels
List three steps that a public health practitioner can take to prepare for an effective discussion with legal counsel
Intended Audience
Local and state public health practitioners; people who would work with federal, state or local public health systems; community-based organizations or others interested in understanding the framework of public health law
Presenter
Susan Allan, MD, JD, MPH, is the Director of the Northwest Center for Public Health Practice at the University of Washington School of Public Health, and is an Associate Professor in the Department of Health Services. She is Principal Investigator for the Public Health Training Center, supported by the Health Resources and Services Administration, as well as Principal Investigator of the Northwest Preparedness and Emergency Response Learning Center, supported by the Centers for Disease Control and Prevention. Dr. Allan has been on faculty in the School of Public Health since July 2008. She has extensive experience in public health practice, including positions as State Public Health Director in Oregon (2005–2008) and Health Director for Arlington County, Virginia (1987–2005).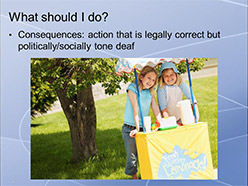 Air Date:
Tuesday, August 14, 2012,

12:00 pm

to

1:00 pm

PDT
Competency Domains:
Leadership and Systems Thinking Skills
Policy Development/Program Planning Skills