In this one hour webinar, which is part of the Hot Topics series, leaders from the front lines of the opioid overdose epidemic will offer collaborative solutions and evidence-based interventions for supporting public health and safety.
Learning Objectives
Explain the risks and benefits of naloxone distribution.
Describe how a local health jurisdiction can implement a naloxone distribution program for opiate users and their families.
Describe the challenges involved in implementing a naloxone distribution program.
Describe a collaborative drug therapy agreement and the processes for its implementation.
Intended Audience
Local, state, and tribal public health professionals; prevention specialists; law enforcement personnel; policymakers
Presenters
Caleb Banta-Green, PhD, MPH, Senior Research Scientist, University of Washington Alcohol and Drug Abuse Institute
Alan Melnick, MD, MPH, Health Officer and Director, Clark County Public Health
Chris Humberson, RPh, Executive Director, Washington Pharmacy Commission
Discussion Questions
These questions are designed to further your thinking on the topic covered in this webinar. You may print and discuss them with colleagues and other members of your organization before or after watching this webinar.
What are the challenges to implementing a naloxone distribution program and how can your agency address them?
Can you identify any innovative collaborative drug therapy agreements?
Resources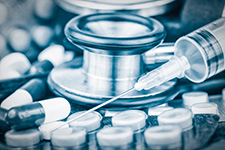 Air Date:
Tuesday, February 24, 2015,

12:00 pm

to

1:00 pm

PST
Topics:
Law and Policy & Ethics
Violence and Injury Prevention
Competency Domains:
Analytical/Assessment Skills