In this one-hour webinar, which is part of the Hot Topics series, Rosalyn Singleton, MD, MPH, shares how Alaska's health care providers, public health workers, and policy-makers helped to successfully eliminate endemic measles cases in their state.
Learning Objectives
Describe the epidemiology of measles and the reasons for recent increases in US cases.
Describe the contribution of vaccine hesitancy to the recent domestic spread of measles.
Describe examples of controlling measles outbreaks through high vaccination coverage with two doses of vaccine.
Intended Audience
Local, state, and tribal public health professionals; health care providers and staff, including nurses and certified medical assistants
Presenter
Rosalyn Singleton, MD, MPH, Physician, Public Health Division, Alaska Department of Health and Human Services
Discussion Questions
These questions are designed to further your thinking on the topic covered in this webinar. You may print and discuss them with colleagues and other members of your organization before or after watching this webinar.
What role do state school and day care vaccine requirements have in preventing the spread of measles?
What factors in addition to vaccine hesitancy can lead to under-vaccination?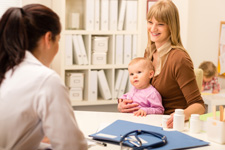 Air Date:
Tuesday, May 19, 2015,

12:00 pm

to

1:00 pm

PDT
Topics:
Infectious Disease & Immunizations
Competency Domains:
Analytical/Assessment Skills
Community Dimensions of Practice Skills
Policy Development/Program Planning Skills
Public Health Sciences Skills