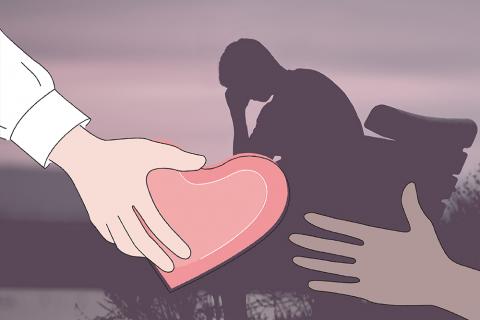 NWCPHP's new online resource, the Suicide Prevention Training Series, introduces learners to upstream prevention efforts from around our region, with an emphasis on community engagement and data-informed decision making.
Suicide is a major public health concern in the United States, with significant economic and human costs to individuals, families, and communities, especially in rural areas. It's also a complex problem that requires a deep understanding of the range of factors that contribute to suicide risk and prevention.
Because of this complexity, learners taking part in this new training series are encouraged to adopt a systems-thinking approach that looks beyond individual acts of suicidal behavior to consider the many interconnected factors in our environment that protect people or put them at risk.
They are also introduced to specific strategies and tools for taking this population-level approach to preventing suicide and for incorporating equitable community engagement and partner efforts into their work. Some examples of this include the Washington State Department of Health's community engagement model for the statewide suicide prevention plan and the Public Health – Seattle and King County Child Death Review.
Through videos and comics, learners follow the story of a small, rural public health department struggling to address a recent increase in suicides in their community. Pulling from work by public health leaders in Idaho and Washington, at the state and local levels, the series both humanizes the struggles of losing a community member to suicide and provides context to the interrelated challenges public health professionals face in developing broad-based prevention efforts.
"We were inspired by some of our favorite graphic novels and comics, which are exciting tools for adult education as well as for communicating health information to diverse audiences. Using this storytelling format helped us convey grief and other emotions that accompany the death of a loved one and use characters who can grow and learn, like real public health leaders," said NWCPHP instructional designer Kevin deVoss.
NWCPHP's e-learning team hopes learners will be challenged to consider how the prevention strategies explored throughout the training series can be modified and applied to their own work.
The no-cost, self-paced series can be accessed by creating an account in PH LearnLink. Visit the Suicide Prevention Training Series to learn more. Watch a preview of the material.
Special thanks to the Harborview Injury Prevention and Research Center and to University of Washington faculty member Elaine Walsh for contributing resources and expertise to this project.