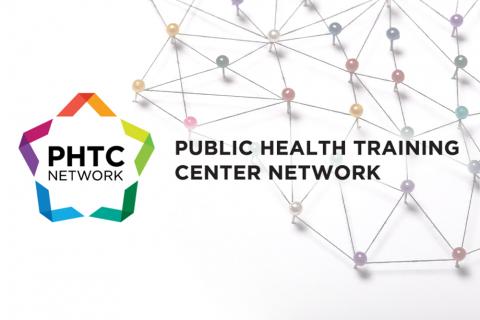 With a new wave of public health professionals entering the field, NWCPHP continues to collaborate with the freshly rebranded Public Health Training Center Network (PHTCN), formerly known as the Public Health Learning Network (PHLN), to build and sustain a strong workforce of public health professionals around the nation.
Despite the evolving roles and activities, new partnerships and policies, and limited resources that challenge today's public health professionals, the responsibility to protect the public's health continues unabated. Global pandemics, chronic disease, and community violence act as constant reminders of the need for a well-trained, well-prepared public health workforce.
NWCPHP has been a Regional Public Health Training Center since 2000 and knows training plays a vital role in preparing public health professionals for the new demands of today's world. In 2014, the Health Resources and Services Administration reconfigured the Public Health Training Center Program under new funding, creating a national network of 10 regional centers. This network, the PHTCN, is collectively working to ensure that public health professionals have the skills needed to rapidly and effectively respond to the nation's ever-evolving health landscape.
The PHTCN helps sustain a skilled public health workforce by providing access to world-class professional development, experiential learning, and consulting and technical assistance. The nation's most comprehensive system of public health educators, experts, and resources, will continue to:
Offer high-quality, free, adaptable, and easy-to-access training tools available online and in-person.

Advance public health practice by enabling the sharing of best practices among public health training centers across the US.

Improve population health through skills-based training and ongoing research in communities across the United States, Puerto Rico, the US Virgin Islands, and the US territories.
"The unique structure of the Public Health Training Center Network allows our Center to better coordinate workforce development on a national level, yet stay connected to our local roots and partners," said NWCPHP Director Betty Bekemeier, PhD, MPH, RN. "By using the network, state and local health departments will have access to a broader range of emerging and innovative content. It will be easier to find high-quality, evidence-based training to meet workforce development needs."
What is distinct about the PHTCN is its long-standing relationship with learners and partner organizations within communities, coupled with a national presence that offers cohesive and rigorous development and delivery of education and knowledge-sharing across the country. For more information, visit the Public Health Training Center Network.