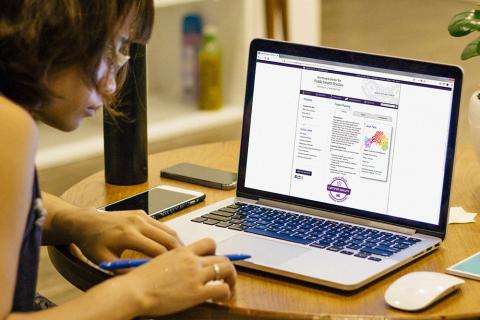 The Public Health Learning Navigator has certified three NWCPHP online courses with their quality seal.
A new website called the Public Health Learning Navigator recently certified three of NWCPHP's online courses to be of high quality and designated them superior with the Navigator Quality Seal. The self-paced courses include Planning for Financial Success, Project Planning, and Emergency Risk Communication, which are featured among the site's list of curated trainings. The seal confirms that these courses have successfully passed a quality review process by training developers and content experts.
In addition to the continually expanding collection of courses, the website has other useful learning features that give users a more personalized experience. Visitors to the site can create a profile that allows them to bookmark their favorite materials, receive training suggestions, and get notifications about new offerings. They can also test their knowledge on a variety of public health topics and consult a librarian for a more in-depth search. The Navigator currently features only self-paced, online courses, but there are plans to eventually include other learning resources, such as toolkits and recorded lectures.
A national committee of academics, public health professionals, and online learning and workforce specialists who are part of the Public Health Learning Network helped design the Navigator. The committee has worked for several years to improve and advance a set of quality standards for online training development and delivery, review instructional material from around the country, and promote access to high-quality training.
"It's an honor to receive this stamp of approval," said NWCPHP Training and Outreach Manager Barbara Rose, MPH. "We are proud to be part of the Public Health Learning Network and appreciate that the Navigator helps make quality training more available to public health professionals."
Visit the Public Health Learning Navigator to search for online courses from around the country, learn more about the quality standards, volunteer to be a reviewer, and more.