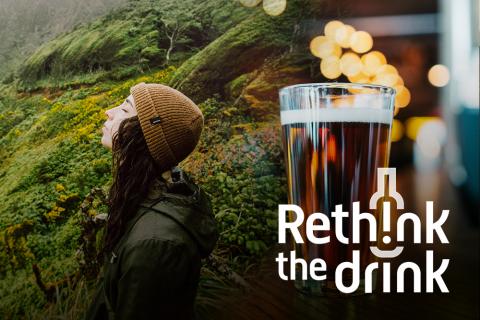 Excessive alcohol use is the third leading cause of preventable death in Oregon. Each year, over 2000 Oregonians die of alcohol-related causes. A recent study from the CDC showed that the US as a whole, 1 in 5 deaths for people ages 20 to 49 were attributable to excessive alcohol consumption.
The February session of Hot Topics in Practice will discuss Rethink the Drink, a mass-reach health communications initiative led by the Oregon Health Authority. Presenters will discuss formative research and partner engagement, explore brand assets and strategy, and share key lessons learned from the program's implementation.
During this hour-long webinar, Alicia Miles and Rebecca Garza will discuss the campaign's strategies and the value of embedding health communications as a key component of a population-level, alcohol prevention program.
Register today to learn about Rethink the Drink, Oregon's unique approach to addressing excessive alcohol consumption.
Date: February 28, 2023, 12:00 to 1:00 p.m. (Pacific)
Intended Audiences
Local, state, and tribal public health practitioners
Presenters
Alicia Miles, MA
Alcohol Epidemiologist, Oregon Health Authority
Rebecca Garza, MS
Health Promotion Strategist, Oregon Health Authority
About Hot Topics in Practice
Hot Topics in Practice is a monthly webinar forum to discuss issues affecting public health practice.
Up to 1 CPH recertification credit may be earned by viewing this webinar. Visit the National Board of Public Health Examiners to learn more.