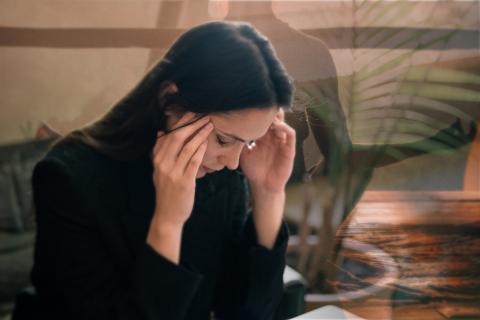 Public health workers report many mental health challenges associated with their work, with practitioners regularly experiencing high levels of stress, trauma, and burnout. During COVID-19, many of these experiences were exacerbated, bringing worker mental health concerns to the forefront. Using recent research, this presentation will examine the impact of evidence-based interventions that can help address the mental health needs of the public health workforce.
The April session of Hot Topics in Practice will consider themes known to have a negative impact on the occupational health of workers, including gender bias, stigma, and feeling unsafe at work. Drawing on research conducted during the COVID-19 pandemic with workers in various fields, including emergency medical technicians, sheet metal workers, app-based drivers, and maritime workers, the presentation will consider lessons that could be applied to improve the well-being of public health workers.
During this hour-long webinar, Dr. Marissa Baker and Lily Monsey will present the benefits of organizational and systems-level interventions, including mentorship, organizational policies, workplace practices, and more. The presenters will emphasize connecting methods and research with practice as well as utilizing worker feedback when implementing interventions to improve the mental health of workers.
Register today to learn about mental health interventions for the public health workforce.
Date: April 25, 2023, 12:00 to 1:00 p.m. (Pacific)
Intended Audiences
Local, state, and tribal public health practitioners
Presenters
Marissa Baker, PhD
Assistant Professor, Environmental and Occupational Health Sciences, University of Washington
Deputy Director, Northwest Center for Occupational Health and Safety
Lily Monsey, BA
Research Coordinator, Environmental and Occupational Health Sciences, University of Washington
About Hot Topics in Practice
Hot Topics in Practice is a monthly webinar forum to discuss issues affecting public health practice.
Up to 1 CPH recertification credit may be earned by viewing this webinar. Visit the National Board of Public Health Examiners to learn more.