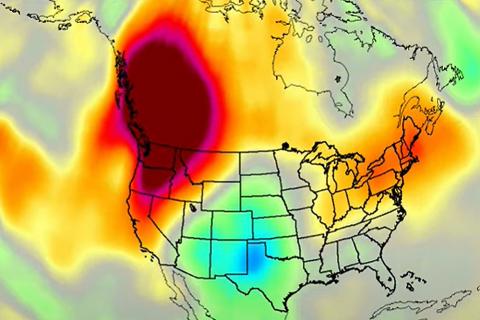 The extremely warm temperatures of the June 2021 heat dome in the Pacific Northwest presented a challenge for public health agencies and underscored the need to increase resilience to climate-related hazards.
The June session of Hot Topics in Practice will share lessons learned from the heat dome and climate change by the Multnomah County Health Department in Portland, Oregon.
During this one-hour webinar, Brendon Haggerty, interim supervisor of Healthy Homes and Communities at the Multnomah County Health Department, will share changes made since the heat dome, highlight transferable lessons, and offer resources for other public health agencies.
Brendon will also discuss climate change as an equity issue and the effect of mass deaths from the heat and COVID-19 pandemic on public health staff. He'll also provide information on the county's new interventions, worst case scenario planning, and mitigation practices.
Register today to better understand how your organization can prepare for climate change's impacts on public health.
Date: June 28, 2022, 12:00 to 1:00 p.m. (Pacific)
Intended Audiences
Local, state, and tribal public health practitioners
Presenters
Brendon Haggerty, MURP
Interim Healthy Homes and Communities Supervisor
Multnomah County Health Department
About Hot Topics in Practice
Hot Topics in Practice is a monthly webinar forum to discuss issues affecting public health practice.
Up to 1 CPH recertification credit may be earned by viewing this webinar. Visit the National Board of Public Health Examiners to learn more.