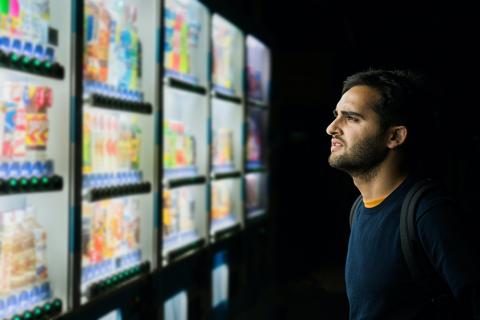 Looking for ways your public health agency can collaborate with businesses on prevention efforts outside of regulatory enforcement?
In the September session of Hot Topics in Practice, representatives from Connect to Wellness discuss the program's unique model for supporting evidence-based health promotion in small worksites, which are the vast majority of US worksites.
This presentation reviews how health departments can support employers in lower-wage industries to address healthy eating, physical activity, tobacco cessation, and cancer screening among their employees, and how your agency can do the same. The presentation also includes a conversation with a community outreach manager about the on-the-ground realities of building relationships and supporting businesses.
Smaller, low-wage workplaces are less likely to offer wellness programs, yet their employees are at greater risk for health disparities.
Register today to learn about a collaborative model for public health and private enterprise to address health equity.
Date: September 29, 2020, noon to 1:00 p.m. (Pacific)
Intended Audiences
Local, state, and tribal public health professionals; chronic disease specialists
Presenters
Peggy Hannon, PhD, MPH, Director, Health Promotion Research Center, University of Washington
Wendy Krause, Community Outreach Manager, Tri-Cities Cancer Center
 
About Hot Topics in Practice
Hot Topics in Practice is a monthly webinar forum to discuss issues affecting public health practice.