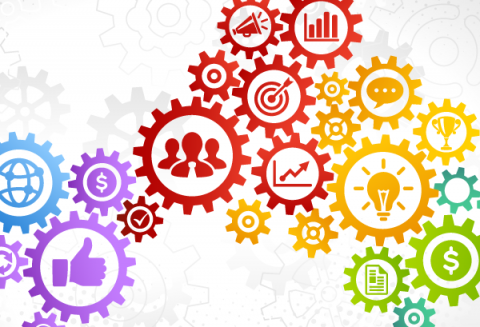 The CDC Learning Connection showcases NWCPHP's Project Planning course as a featured learning opportunity for February 2018.
With 2018 underway, now is a great time to think about new goals and projects for the coming year. To help with that planning process, the CDC Learning Connection is showcasing NWCPHP's free online course in Project Planning. The CDC Learning Connection "connects public health professionals, including health care workers, to quality training opportunities and educational tools."
This award-winning course leads participants step by step through the process of planning a project. From brainstorming and writing effective goals and timelines to managing project teams and anticipating risks, the course offers practical, common-sense guidance to make even the biggest task seem manageable. For each step in the process, participants can use the course tools and templates to work on plans for a real-life project, completing a working draft of a project plan over the course of the training. The course also includes interactive activities, knowledge checks, and case study examples.
Project Planning can be a worthwhile refresher for seasoned project managers as well as an invaluable introduction for those new to planning projects. Thanks to the CDC Learning Connection, a wider audience will now be able to use this tool to help important public health projects reach success in the coming year.
Project Planning is a no-cost, 1.5 hour online course aimed at professionals and students interested in building skills in planning and project management.