Description
This 90-minute webinar from the Community Engagement and Communication Trainings familiarizes participants with Short Message Service (aka SMS or "text messaging"). Presenters Sharon Bogan, MPH, and Meredith Li-Vollmer, PhD, MA include findings from audience and industry research we have conducted, as well as share lessons learned from text messaging programs we have implemented.
Learning Objectives
Explain the benefits and limitations of text messaging for public health emergencies
Describe what specific audiences want in a public health texting program
Identify legal and logistical considerations with text messaging programs
Intended Audience
Local, state, and tribal health departments of various sizes
Purpose
The Los Angeles County Department of Public Health contracted with the Northwest Center for Public Health Practice to develop a series of trainings to:
Improve preparedness communication strategies and tools for limited English proficiency (LEP) populations
Improve use of social media in emergency communication
Understand the use of community engagement strategies to improve preparedness
Format
NWCPHP developed a series of trainings to address these issues. The trainings are applicable to local, state, and tribal health departments of various sizes. The complete suite of trainings included two 1 1/2-hour webinars and one half-day in-person workshop. The two webinars were archived. The third, in-person workshop was interactive and not archived. NWCPHP can replicate this entire series of trainings for other communities upon request.
Community Engagement and Communication Training Series
Part 1: Communicating with Limited English Proficiency Populations (Webinar)
Part 2: Text Messaging for Public Health Emergencies (Webinar)
Part 3: Helping LEP Communities Prepare for Emergencies (In-Person Training)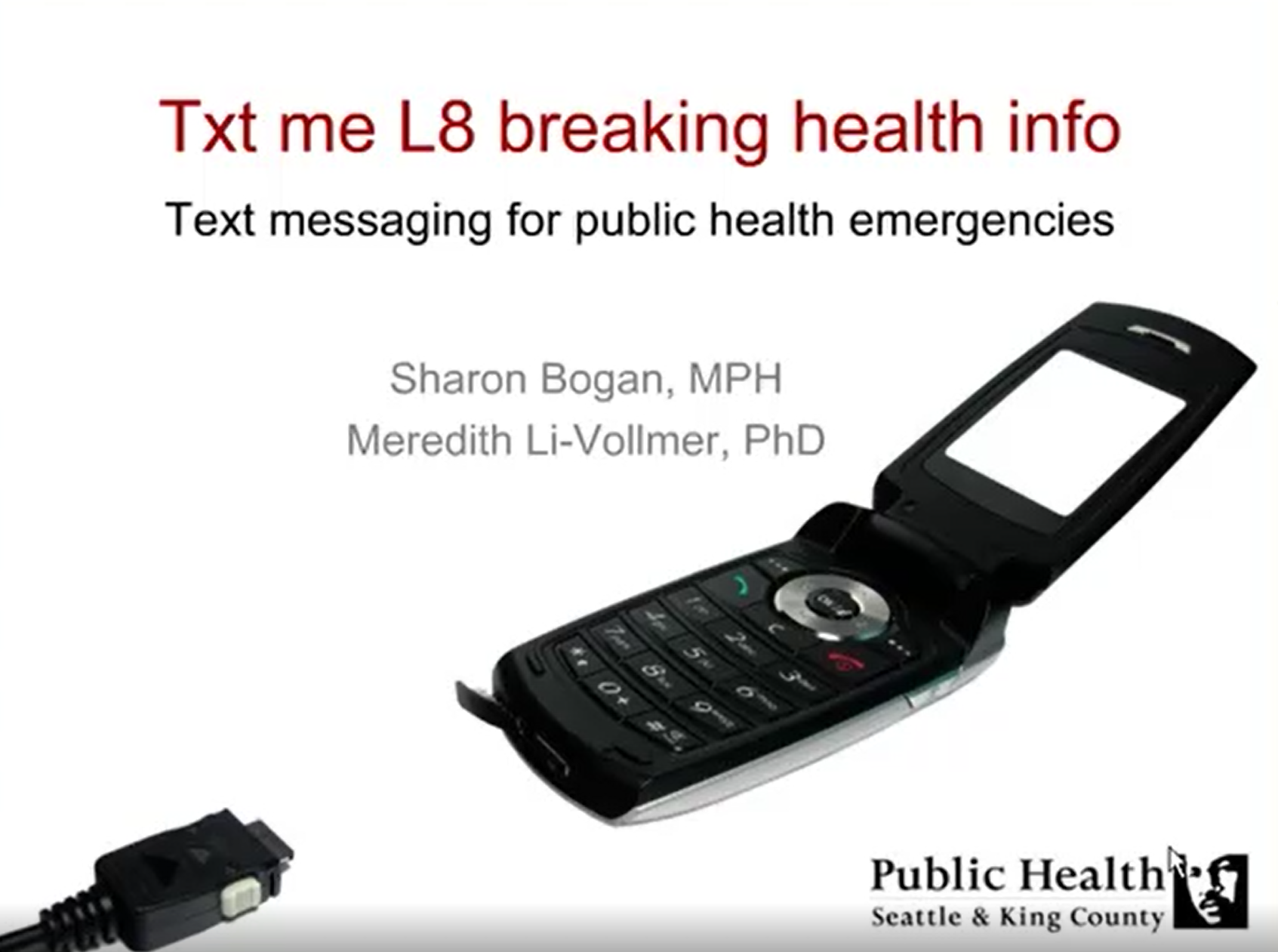 Air Date:
Wednesday, July 27, 2011, 12:00 pm PDT
Topics:
Communication
Cultural Competence
Emergency Preparedness & Disasters
Series:
Community Engagement and Communication
Competency Domains:
Communication Skills
Cultural Competency Skills