In this one-hour webinar, Melissa Schiff, MD, MPH, discusses the scope of the teen suicide issue in the Northwest. She covers risk factors and possibilities for prevention strategies, including treatments for depression.
This webinar is part of the Maternal and Child Public Health webinar series.
Learning Objectives
Describe scope of suicide problem, including rates for Region 10
Identify risk factors
Describe components of successful prevention strategies
Identify treatments for depression
Intended Audience
State public health personnel working with maternal and child populations
Presenter
Melissa Schiff, MD, MPH, is professor in the Department of Epidemiology. Her research interests include perinatal and reproductive epidemiology, and injuries with a focus on injuries during pregnancy and sports injuries.
Purpose
The Maternal and Child Public Health webinar series provides up-to-date information on topics related to Title V maternal and child health (MCH) national performance measures. A performance measure describes a specific need that, when successfully addressed, leads to better health outcomes. As part of the Title V Maternal and Child Health Services Block Grant, all state MCH agencies are required to report on their progress toward achieving the targets they set for these 18 national performance measures.
The series is supported by the Maternal and Child Public Health Leadership Training Program with a grant from the Maternal and Child Health Bureau, Health Resources and Services Administration. The program provides interdisciplinary, graduate-level training in maternal and child public health epidemiology and practice, including applied research, program planning and management, policy development, and advocacy.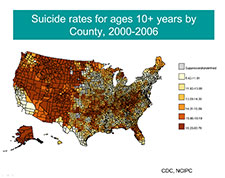 Air Date:
Friday, November 6, 2009,

12:00 pm

to

1:00 pm

PST
Topics:
Maternal and Child Health
Violence and Injury Prevention
Series:
Maternal and Child Public Health
Competency Domains:
Policy Development/Program Planning Skills