This Catalog was created as part of our Northwest Preparedness and Emergency Response Translation, Dissemination and Implementation of Public Health Preparedness and Response Research and Training project.
Through the PERLC Training Catalog, learners can access over 400 online courses and other materials. Users can find trainings by keyword searches or filtering by format, topic, or CDC Public Health Preparedness Capability. Materials include online courses, informational briefs, exercises and drills, and toolkits and guides.
The PERLC Training Catalog also includes a set of 21 training bundles that address the CDC's 15 Public Health Preparedness (PHEP) Capabilities and six additional topic areas. Materials included in each bundle have a high degree of interactivity, real-world applications, multimedia elements, and graphic design.
For local, state, and tribal public health agencies, building a workforce that has the skills to prepare for and respond to a variety of emergencies is a continuing challenge. The Preparedness and Emergency Response Learning Center (PERLC) Training Catalog provides public health professionals enhanced access to a broad array of online training and resources to strengthen these important skills.
From 2010 to 2015, the CDC funded 14 Preparedness and Emergency Response Learning Centers to develop a range of in-person and online learning materials and consultation services. Although housed at academic institutions across the country, each PERLC worked in close partnership with the practice community. In 2016, NWCPHP reviewed the collection of online offerings using quality criteria and consolidated many of them into one user-friendly, searchable catalog.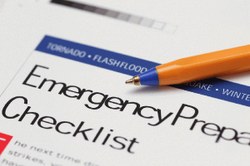 Topics:
Emergency Preparedness & Disasters