Description
This tabletop exercise tests the adequacy of emergency response plans during all phases of a simulated pandemic influenza event at a university. The exercise involves a communicable disease outbreak that affects three campuses and is geared for administrators, unit leaders, and departments, as well as external agencies who will have to interact with a university during a pandemic.
Learning Objectives
Identify some of the participating organization's current strengths and gaps in relation to pandemic influenza plans
Promote interagency collaboration/coordination regarding emergency preparation and responsiveness
Identify the roles of a university officials, public officials, and staff in a large-scale communicable disease event
Identify university policies and communication networks needed to address a large-scale communicable disease event
Identify additional related training/learning needs
Resources
These pandemic influenza tabletop exercise resources were originally designed for a University of Washington preparedness drill held in May 2006. Other universities, community colleges, health departments, and organizations are welcome to modify and use them in their own preparedness exercises.
This resource includes guidance on use of the training resources, PowerPoint slide sets, handouts, day of event logistics, and evaluation templates and criteria.
Lead Course Developer
Carl Osaki, RS, MSPH
Northwest Center for Public Health Practice, School of Public Health, University of Washington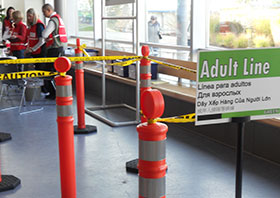 Topics:
Emergency Preparedness & Disasters
Infectious Disease & Immunizations
Competency Domains:
Policy Development/Program Planning Skills