In this MCH webinar, Erin Bruce, LSW and Brad McKinney will discuss ways to implement medical home best practices and facilitate pediatric health care quality improvement. The speakers will present models that bridge the gap between providers' knowledge and action. They will also discuss the Learning Collaborative approach and how it best drives change and effectively captures data and metrics for those that don't have the resources available to measure their efforts. The speakers will outline specific ways to target an audience and encourage meaningful participation in quality improvement projects, along with ways to capture, measure, and analyze data to provide comprehensive feedback to the community.
This webinar is a part of the Maternal and Child Public Health webinar series.
Learning Objectives
Identify methods for driving change within the medical home and how to implement those changes
Identify and understand key pediatric care medical home best practices and how to adopt them for practice
Engage in the Plan-Do-Study-Act method of quality improvement tracking
Intended Audience
Local, state, and tribal public health practitioners; physicians and providers serving pediatric populations, quality improvement staff and leaders
Presenters
Erin Bruce, LSW, is currently the Quality Improvement Programs Specialist for the Idaho Primary Care Association and previously the Project Coordinator for the Idaho Health and Wellness Collaborative for Children. Erin is a licensed social worker and has a graduate certificate in Health Services Leadership. While her focus has been on pediatric healthcare and quality improvement for over four years, she has served children, families, and at-risk populations in a variety of settings since 2007. Erin's mission is to promote, facilitate, and refine Patient Centered Medical Home best practices among providers and community partners across the state of Idaho.
Brad McKinney is a Quality Improvement Specialist at St. Luke's Children's Hospital in Boise, Idaho. He has a BAS with an emphasis in Psychology from Boise State University, and he is currently pursuing his Masters degree in Health Sciences and Health Promotion from the same institution. As a quality improvement coach for the past two years, his primary goal is to assist clinics in process enhancement and utilize developed methods and tools to enhance their level of care. In his free time he enjoys exercising, golfing, and spending time with his beautiful wife and daughter!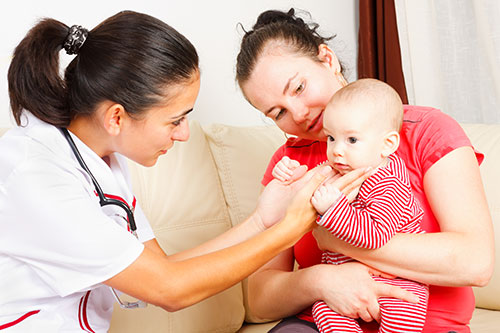 Air Date:
Monday, November 21, 2016,

12:00 pm

to

1:00 pm

PST
Topics:
Accreditation & Quality Improvement
Maternal and Child Health
Series:
Maternal and Child Public Health