Description
About half of all pregnancies in the United States are unintended, and women with unintended pregnancies are more likely to experience poor pregnancy outcomes. For women with medical conditions, unintended pregnancy may worsen the medical condition and carry even greater risk of adverse pregnancy outcomes, including maternal and perinatal death. While safe and highly effective contraceptive methods are available to prevent unintended pregnancy, women with medical conditions—and their health care providers—may be concerned about the safety of contraceptive method use related to their condition or may not know how to manage complications related to the contraceptive method once it is deemed medically appropriate for the woman.
This one-hour webinar reviews the US Medical Eligibility Criteria for Contraceptive Use (or US MEC), which provides evidence-based recommendations for the safety of contraceptive use among women with medical conditions and other characteristics. The webinar also reviews the soon to be released Selected Practice Recommendations for Contraceptive Use (or US SPR), which provides guidance for how to use contraceptive methods safely and effectively once they are deemed to be medically appropriate. The webinar describes how to use the recommendations from the US MEC and US SPR in practice. Although these recommendations are meant to serve as a source of clinical guidance, health-care providers should always consider the individual clinical circumstances of each person seeking family planning services.
This webinar is part of the Maternal and Child Public Health webinar series.
Intended Audience
Policy-makers, program managers, and health care providers. These guidelines aim to provide guidance to family planning/reproductive health programs in preparation to guidelines for service delivery of contraceptives.
Presenter
Emily Godfrey, MD, MPH, is an Associate Professor in Family Medicine and an adjunct Associate Professor in Obstetrics and Gynecology at the University of Washington. Dr. Godfrey obtained her medical degree from the Medical College of Wisconsin and completed her family medicine residency at West Suburban Hospital in Oak Park, Illinois. She completed a Masters in Public Health degree at the University of Rochester in 2003. Dr. Godfrey is board certified in Family Medicine. She is a Fellow of the Society of Family Planning, and served as a Board Member of the Association of Reproductive Health Professionals from 2005-2012.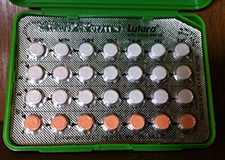 Air Date:
Monday, June 24, 2013,

12:00 pm

to

1:00 pm

PDT
Topics:
Maternal and Child Health
Series:
Maternal and Child Public Health
Competency Domains:
Analytical/Assessment Skills
Communication Skills
Community Dimensions of Practice Skills
Leadership and Systems Thinking Skills
Policy Development/Program Planning Skills
Public Health Sciences Skills