Description
In this one hour webinar, which is part of the Hot Topics series, Steve Orton, PhD, discusses the basics of business plans and how public health leaders and managers can use them appropriately to address new budget pressures. Orton also reviews Lean Canvas, a practical tool for analyzing and planning a new product or service.
Participants collectively select a common public health issue and build a Lean Canvas plan that meets a community need, generates revenue, and can be sustained past the first few years.
Learning Objectives
Describe what business plans do and how they fit with community health assessments.
Recognize when it is appropriate to do a business plan.
Use Lean Canvas to analyze and plan a new public health product or service.
Intended Audience
Leaders and managers in local and state public health organizations; Local, state, and tribal public health practitioners; Leaders and mangers in non-profit agencies
Presenters
Stephen Orton, PhD, Management Academy for Public Health
Discussion Questions
These questions are designed to further your thinking on the topic covered in this webinar. You may print and discuss them with colleagues and other members of your organization before or after watching this webinar.
What are local health departments great at?
What are the benefits and drawbacks of business planning in public health agencies?
What product or service would help meet your community health needs, galvanize partners, and generate revenue?
Resources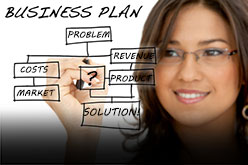 Air Date:
Tuesday, April 30, 2013,

12:00 pm

to

1:00 pm

PDT
Topics:
Leadership & Management
Tools and Resources
Competency Domains:
Analytical/Assessment Skills
Community Dimensions of Practice Skills
Financial Planning and Management Skills