State and tribal Maternal, Infant and Early Childhood Home Visiting (MIECHV) programs are required to measure program processes and participant outcomes for 35 constructs categorized into six benchmark topic areas. Programs must show improvement in at least 50% of the construct measures within at least four of the benchmark areas.
This webinar examines lessons learned from Oregon's MIECHV experience and principles that can be used for selection and use of performance measures. By stepping through the entire process from measure selection and definition, through data collection and analysis, and interpretation and use of measures in continuous quality improvement (CQI), the webinar illustrates the interconnection of the steps in the process, intended and unintended consequences of each step, and the balance between data goals and program goals.
This webinar is part of the Maternal and Child Public Health webinar series.
Learning Objectives
Describe at least 3 examples of how decisions made at one stage of designing and using performance measures can affect quality and efficiency at other stages.
State at least 3 actions to take or to avoid when designing performance measures, data collection processes, and continuous quality improvement programs (CQI).
Intended Audience
Maternal and Child Health Program professionals who are involved in any aspect of the selection of performance measures, data collection, or use of data; data analysts, researchers, epidemiologists; policymakers interested in principles of performance measurement.
Presenter
Kathleen Anger, PhD, is a policy analyst for the Oregon Health Authority, Public Health Division, Maternal and Child Health Section. She is the evaluation and CQI lead for Oregon's federally-funded Maternal, Infant and Early Childhood Home Visiting Program. Over her career, she has directed residential programs for developmentally disabled adults, taught psychology to university students preparing for careers in human services, and coordinated programs in state public health departments. For 16 years she was the majority owner, chief executive officer, and research director of a research firm that assisted government agencies and businesses with policy, operations, and strategic research. Her volunteer work includes serving on the board of a community child care and education organization, and working with business groups to develop education programs.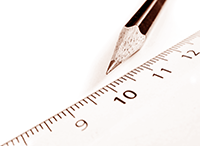 Air Date:
Thursday, December 12, 2013,

12:00 pm

to

1:00 pm

PST
Topics:
Accreditation & Quality Improvement
Maternal and Child Health
Series:
Maternal and Child Public Health
Competency Domains:
Analytical/Assessment Skills
Community Dimensions of Practice Skills
Financial Planning and Management Skills
Leadership and Systems Thinking Skills
Policy Development/Program Planning Skills