Description
In this one-hour webinar, which is part of the Hot Topics series, Pam Blackwell, RN, and Alpha Fowler Bryan, MD, describe how the Atlanta National Disaster Medical System (NDMS) Federal Coordinating Center (FCC) rapidly put a site into operation that received more than 1,600 patients, evacuees and pets from hurricanes Katrina and Rita in August and September 2005. They focus on Public Health's ability to function effectively within multiple ICS situations: local public health, County EOC, Unified Command at the FCC, DHR/Division of Public health EOC and State EOC. Coordination by local Public Health of over 27 local, state, and federal agencies with a common goal will be detailed.
Learning Objectives
Understand common terminology used in ICS situations.
Explain ways to make text communications amongst responders clear and concise.
List 3 critical ICS locations that must be established during an incident response.
Describe the "Transfer of Command" principle and its importance during a major incident response.
Explain why Unity of Command and accountability are essential to ICS.
Intended Audience
Emergency Response & Preparedness Planners; Public Health Nurses; Emergency Coordinators; Administrators; Environmental Health Specialists; Healthcare and public health personnel
Presenters
Pam Blackwell, RN, is the Director of the Center for Emergency Preparedness and Response for the Cobb and Douglas Boards of Health in Marietta, Georgia. Mrs. Blackwell has 35 years of experience working in emergency departments and trauma centers and served as the State Trauma Director for the Georgia in the Office of EMS during the Summer Olympics in Atlanta. She is also a certified grief counselor who works extensively with the families of patients who have died as a result of traumatic events.
Alpha Fowler Bryan, MD, is the District Health Director for Cobb and Douglas Public Health in Marietta, Georgia where she helps develop sound policies, procedures and district-wide goals. Prior to that she was the Assistant Director, Division of Public Health, Georgia Department of Human Resources and the Deputy Director for the Fulton County Department of Health and Wellness, where she provided oversight of multiple clinical programs in 18 health centers.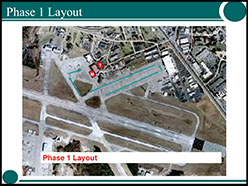 Air Date:
Tuesday, January 24, 2006,

12:00 pm

to

1:00 pm

PST
Topics:
Emergency Preparedness & Disasters
Competency Domains:
Financial Planning and Management Skills
Public Health Sciences Skills